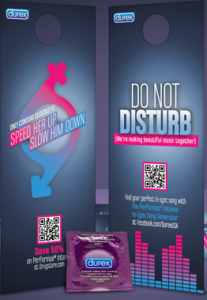 Durex is giving away 5,000 Durex Condom Sample Packs!!!
There will be 5,000 winners randomly selected through August 5th for a total of 25,000 winners!
Each Week you can enter until you win. Each pack will have a Do not disturb door hanger, one Durex Intense Condom, and 50% savings at Drugstore.com I think is what it said.
I normally don't post these but hey we are all adults here.
If you don't want one then just skip it.
Anything to Add? Leave a Comment!