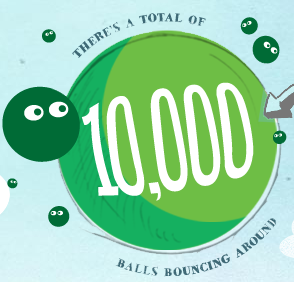 Request your FREE Bounce Ball from GoGo Squeez!
I could not get this form to work at all yesterday. Today it actually worked!
I didn't post this yesterday since I was having so much trouble along with hundreds of others, then I don't want to post it since it wasn't working. I try to save you guys frustration! 🙂
My son loves this stuff! The best part is you can pronounce all the ingredients, and not a bunch of preservatives and chemicals! It's nice to see real food for kids. 🙂
Please allow 2-3 weeks for delivery. Let me know if you get one.
Anything to Add? Leave a Comment!