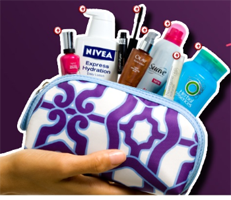 The Target Summer Beauty Bag is now live!
It's loading much faster but there is a lag waiting on the form to load. Once I hit submit I get my confirmation number right away.
They are giving away over 477,500 so there are still plenty left. It will take 6-8 weeks to arrive. They will come just like the spring bags. Enjoy!
Please leave me a comment if you are able to get one!
Anything to Add? Leave a Comment!