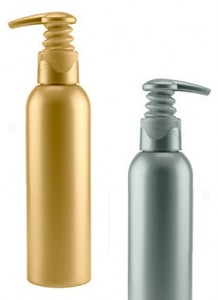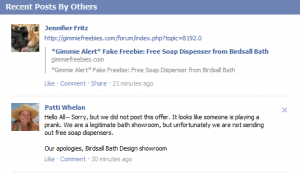 The FREE gold or silver soap dispenser on the Birdsall Bath facebook page is a FAKE!!! The owner states she does not have a facebook page for the company and she did not put this promotion and apologizes. I took a screen shot but it's not a real offer. I did not post this offer, but saw it on other blogs. I was suspicious when I read a pop-up came up after filling out the offer with an ad (not to print a coupon). I was glad I went and investigated it.
You can read about it at *Gimme Alert* Fake Freebie forum here.
Anything to Add? Leave a Comment!