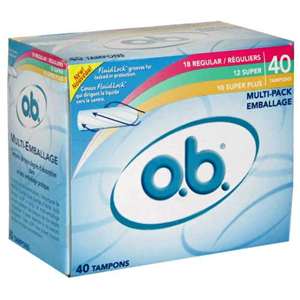 Hurry and request a FREE OB Tampons Sample! Super easy form. Enjoy.
TMR tip idea- *Don't use tampons, then give them away to a shelter or even send them in a care package to the female soldiers overseas. Make sure to make that package feminine. I collect several samples (they are wrapped inside a package) and boxes of free tampons and liners I get with sales and coupons. Just an idea since we get them for free and help someone else.
Anything to Add? Leave a Comment!