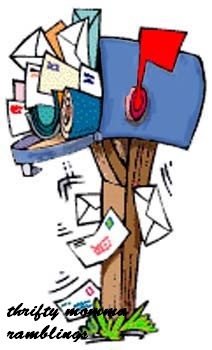 Another edition of Monday Mailbox is here! My wonderful Valspar Paint Sample came in the mail last Thursday. Sorry but I was so exhausted last week from lack of sleep and then the holiday weekend. I wanted to post it along with the other freebies I received. I love that paint sample. I'm not sure if they are still offering it anymore.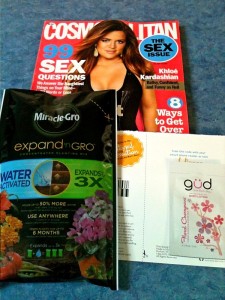 This past week I received Cosmopolitan Magazine from a Books-a-Million promotion back in January. I receive 3 magazines completely free for 6 months I think. There wasn't much too choose from, but I am donating them after I'm done to my library. It's a small branch so they are excited to receive them for free for the other patrons to enjoy. I also received the Berry Scented Gud Lotion and Miracle Grow sample. Not too much this week, but I have more on the way. I have ordered lots of samples in the last three weeks.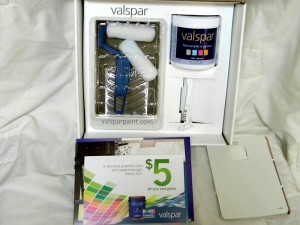 I am beyond thrilled with this paint freebie. I received the color City Lights which is a beige. I also receive a $5 off a gallon of Valspar Paint, complimentary color samples, and the cute little paint tray with rollers. These little rollers are great for trim work!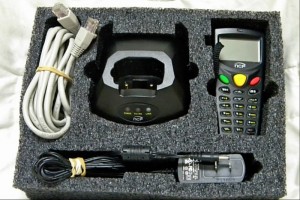 I forgot to mention I received my scanner from National Consumer Panel! I am now earning rewards for scanning all my weekly purchases. It's a great program so if you are interested then click on the Paid Surveys or Reward Program link at the top of my blog (next to freebies and coupons). The program is not a scam and you really do receive the scanner. It might take awhile depending on availability as it took almost a month after I signed up. Have patience!
What great freebies did you receive this week? Enjoy!
Anything to Add? Leave a Comment!