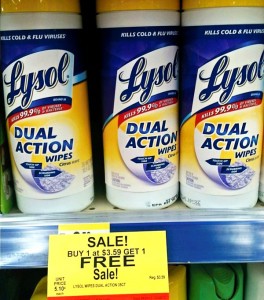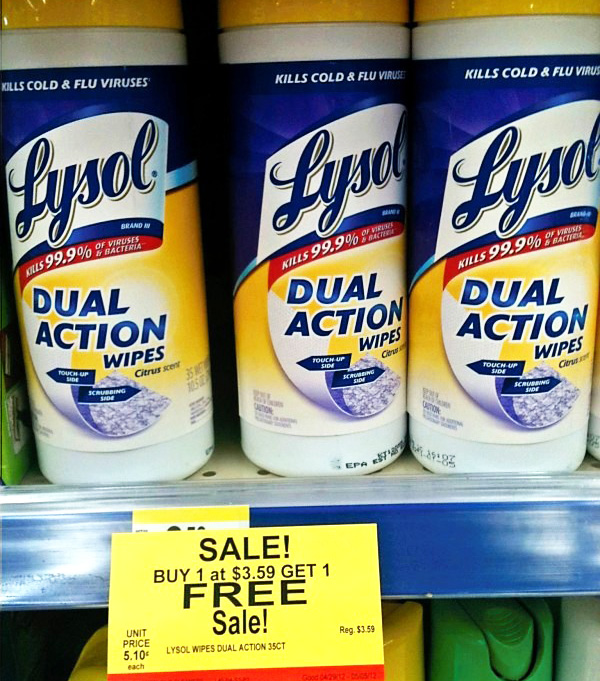 Here is a HOT DEAL on the Lysol Dual Action wipes starting at Walgreens for April 29th ad.
The lysol wipes pictured above are BOGO (buy one get one free) at $3.59/2 containers.
I just went to the store today and purchased this item. This is my picture I took with my phone. I love my iPhone!
Print out the Lysol Try Me Free Rebate direct link if you haven't done the deal yet. You have until 4/30 to buy the wipes before the rebate expires. Rebates must be postmarked by 5/30/12. The rebate only says it has be a 35 or 75 ct container of Lysol Dual Action wipes and not good on multi-banded promotional packages. These are single units.
So you will get a check for $3.59 which makes it FREE for TWO CONTAINERS! There is a $1/2 coupon ending 4/30/12 but it will totally depend on your store as you are getting one already for free. If you can, then you can make a $1! Enjoy.
Anything to Add? Leave a Comment!