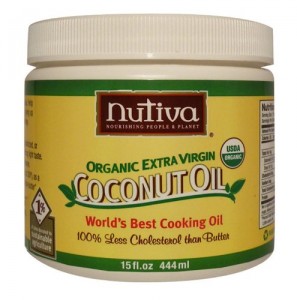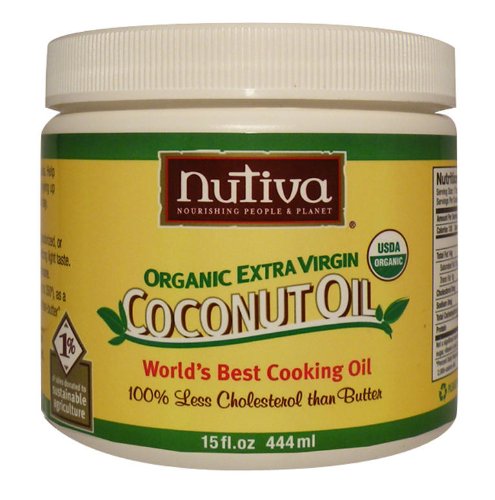 Today's thrifty living tip is use coconut oil as part of your beauty routine. Coconut oil is truly a wonderful product that is great for eating as well. If you do cook with it, then make sure you get cold pressed and unrefined virgin coconut oil. It's a little more expensive, but a good quality oil for cooking. There are so many beauty uses for it. People in India and Philippines have been using it for centuries. The women have gorgeous skin and hair. I've always noticed how silky their hair looks. The reason coconut oil is so good for hair is that the oil actually sinks into the hair shaft and not sit on top of it. You can google all the wonderful benefits of coconuts which are many. Here are some ways I love using it as part of my beauty routine.
Deep Hair Conditioner– this will make your hair so soft and silky. It's also great to use if you have a dry, itchy, or flaky scalp. I use it twice a week. I live in a sub-tropical climate so most of the year my oil stays a liquid. During the winter it does solidify so I scoop out a spoonful and melt it for a few seconds in my microwave. I only do a 10 seconds at a time until it's mostly melted. Then I rub it in my hands and massage all over my scalp and down to the ends. I really concentrate on the hairline in the front. Then I cover my hair with a shower cap but you could use saran wrap. You can leave it on for a minimum of 20 minutes, but as long as overnight. I never sleep with it in my hair and usually keep it on for 1-2 hours. Then I wash it out as normal, and it will not leave your hair feeling oily or greasy. It really does wash all out with shampoo. My hair is never frizzy which is a huge plus for during winter.
Moisturizer– just slather on a little bit all over like any regular body or face lotion. You really don't need much either. Your skin will never feel softer. I like to use it after I shave my legs. It makes the best hand moisturizer. I use this every night before going to bed. I use a little bit on my lips as a chap stick. It's tastes good too on your lips.
Sunscreen– coconut oil makes a great sunscreen. I used it everyday before going to the parks at Disney World. I was in the sun for hours and never burned once! It actually helped me to tan. I don't tan well either so this was amazing for me. I still have a slight color and it's winter.
Anything to Add? Leave a Comment!