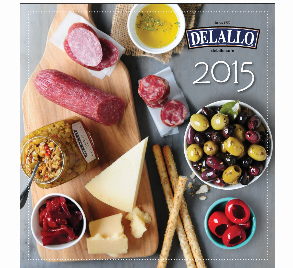 You can get a FREE 2015 DeLallo Calendar!
Scroll down to the bottom of the page to find the form!
Only the first 14,000 addresses (approximately when the giveaway entry counter reaches 28,000) received by DeLallo Foods through the giveaway machine will receive one (1) 2015 DeLallo Calendar. All other mailing addresses will be discarded. The giveaway will be closed once they reached the max.