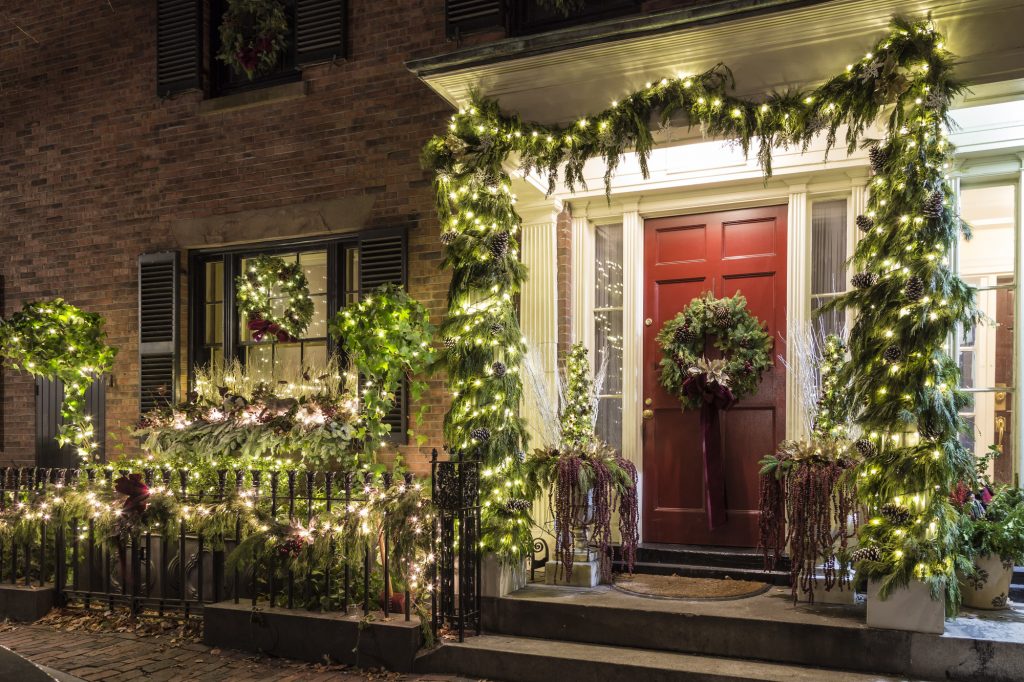 Did you know approximately 93% of Americans celebrate Christmas? That makes for a lot of Christmas lights to hang up!
However, Christmas lights are only one of the many decorations that people use to prepare for the holidays. But sometimes you get an idea for a Christmas decoration that you just can't find in any store.
Luckily, you can create your own Christmas magic by creating some holiday decor yourself at home instead! There are hundreds of DIY Christmas crafts that you can make solo or with a group.
We've narrowed down a few of the best outdoor and indoor Christmas decoration ideas for you. Keep reading below to check out our top picks!
Wall Prints
If you're looking for more subtle and classy holiday decor, why not create your wall prints? All you need are some Christmas stencils, cardstock paper, and your choice of paints or inks.
Wall prints are a great holiday decor choice because you don't have to worry about cutting the wrong piece out, gluing the wrong part, or spilling tubes of glitter everywhere. You just pop the stencil on the paper, paint over it, frame it and you're done! These prints can also make great stocking stuffers for relatives!
Christmas Rocks
Got little ones at home you want to craft with? Keep things simple and fun by crafting Christmas rocks!
This one's pretty straightforward. Buy some flat-faced stones, along with acrylic paint and paintbrushes. Then let your kids go to town painting them with Christmas scenes or sayings. For a personalized coffee table centerpiece, arrange the rocks in a nice basket or gift box! 
Paper Chains
This one's a classic, but you can always take it up a notch with the following steps! Typically, holiday paper chains are made using green and red construction paper.
While these are cute when done by kids, they can fall flat as decor at an adult's only holiday party, for example. To bring a little glamour to your paper chains, head to your local craft store and scope out the scrapbooking section.
Scrapbooking paper comes in a variety of unique colors, textures, and patterns. We suggest finding some gold, sparkly white, and sage green paper for your chains. With some scissors and tape, you'll be able to create some glitzy paper chains for your next Christmas party!
Burlap-Wrapped Presents
With stores packed with modern Christmas decorations, it can be hard decorating farmhouses and rustic-style homes. Luckily, you can create your own rustic holiday decor at home.
First, pull together any spare cardboard boxes you have. Buy some burlap and use it as you would wrapping paper to wrap the boxes. Complete them with a bow on top and you have some charming rustic decor that you can use beneath your tree, at your front door, or in front of the fireplace!
Become a DIY Holiday Decor Master
DIY Christmas decorations give you the perfect excuse to break out the glitter and spend time with your loved ones crafting up something special during the holiday season. With our holiday decor guide above, you'll have no trouble creating easy, cheap Christmas decorations for your home that can be used year after year!
Looking for more? Check out the rest of our website for everything from lifestyle guides to travel tips to health info!
Anything to Add? Leave a Comment!