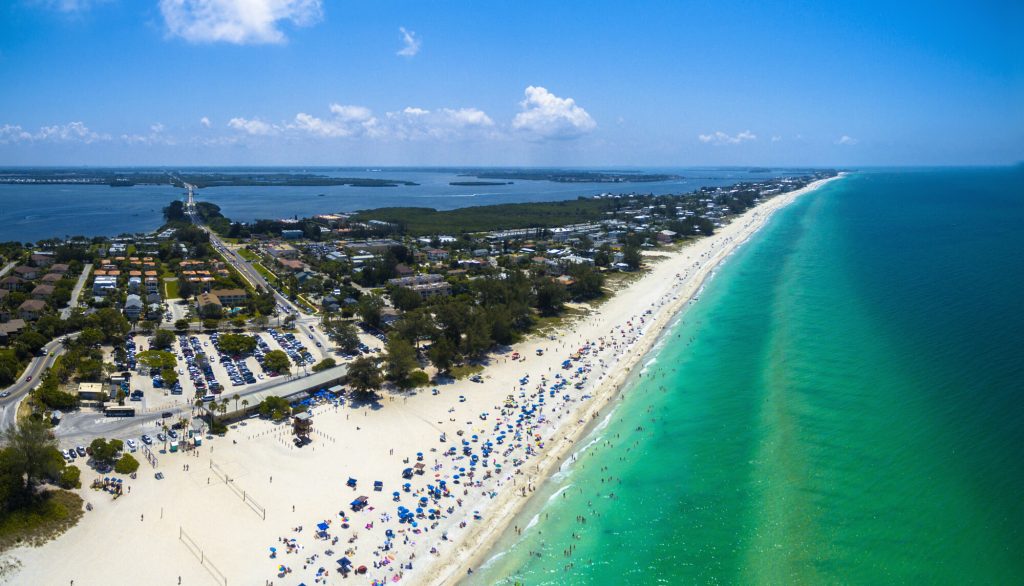 Travel and Leisure Magazine recently crowned Anna Maria Island Florida as one of the state's most charming towns, describing it as a hidden gem. 
Even the recent pandemic wasn't enough to keep tourists away from this quaint destination, with Anna Maria Island reporting a much lower decline in visitor numbers than other mainland destinations.
Are you keen to discover what all the fuss is about? Do you have a tight travel budget? Here's how to plan a cost-effective trip to this popular seaside destination.
Finding Affordable Anna Maria Island Accommodation
Right now, many Anna Maria Island Resorts are still offering discount prices to try and boost tourist numbers. So, book your accommodation soon if you want to benefit from low 2021 prices.
If that ship's sailed already, there are still plenty of savings available during the quiet fall and winter seasons. You could also benefit from last-minute deals offered by Anna Maria Hotels.
Another way to save is by skipping the fully-inclusive stays altogether and opting for a self-catering stay. You'll find a huge variety of beachfront properties to choose from and some will even allow you to bring your pet along. 
Often, traveling in a larger group can help you save even more when renting a house since you can split the costs between more people.
Accommodation set back from the beach features lower rates than oceanfront properties. Yet, due to the small size of the island, you'll still enjoy easy access to all the best things to do on Anna Maria Island.
Free Anna Maria Island Activities
You'll find plenty to keep you busy on Anna Maria Island and many of the best ones are free. Here's where you can go for an affordable day out on the island:
Anna Maria Island Beaches
Seven miles of gorgeous white sand beaches are a top drawcard for all who visit here and there's an Anna Maria Island beach for everyone.
Manatee Beach is a popular spot if you like mingling with the crowds featuring a playground, sports equipment, and lifeguards on duty. Families flock to Coquina Beach, while the more romantic seek out the lovely sunsets over Bean Point Beach. 
Natural Attractions on Anna Maria Island
The island's a nature lover's paradise with plenty of unspoiled areas waiting for you to discover them. De Soto National Memorial Park is an excellent showcase of the island's natural attributes as well as some snippets of its history.
You can walk the well-marked trails, try your hand at fishing, or board a kayak to explore the waters. Camp Uzita holds regular living history events where you can get into the swing of things in full European armor and your dog can even earn their BARK ranger tag for good behavior.
Other nature preserves in the area include Neal Preserve, Perico Preserve, and Robinson Preserve. 
Free Admission to Museums
Some of the most interesting places to explore on Anna Maria Island offer free entry on certain days of the week. These include:
The John and Mable Ringling Museum – free admission on Mondays
Anna Maria Island Historical Museum – free on Wednesdays
Marietta Museum of Art and Whimsy – Thursday admissions are free
If you'd like something a little more upbeat, you can join in the free Sarasota drum circle on Sunday evenings. Remember, the Anna Maria Island trolley offers free rides wherever you want to go on the island.
Eating on Anna Maria Island
If you're staying in self-catering accommodation, you'll save a lot of money come mealtimes. You can pick up wonderful fresh produce at one of the Islands' popular farmer's markets.
The best ones are:
Bridge Street Market
You'll find Bridge Street Market on the south end of Anna Maria Island. This popular destination stocks gorgeous local art, sculptures, and photography along with a range of fresh ingredients for your next meal.
The market's on the go every Sunday from 10 am to 3 pm, from November through April. 
Beach Market
Coquina Beach sets the scene for Beach Market, where you'll find an interesting array of food and goods. This quiet market's family-friendly choice and socks a huge range of local produce, baked goods, homemade beauty items, crafts, and jewelry.
You can visit the Beach Market on Sundays from 10 am to 4 pm from November through July. 
Bradenton Farmers' Market
Don't miss this bustling market along Old Main Street from October through May. It's on the go every Saturday from 9 am to 2 pm. This community event features cooking demos, local art displays, and plenty of delectable homemade food.
Anna Maria Island Restaurants
No vacation's complete without the occasional culinary treat and you'll find no shortage of options in this island paradise. You'll find some of the best seafood in Florida in this part of the world so don't miss a chance to try some out.
Prices run the gamut from expensive to budget options, so you'll need to do some research and read some online reviews to find the best beach cafe for affordable, satisfying meals.  
Bonus Savings Tip
You can never have too much spending money when you're on vacation, but it's difficult to budget when you've got so many other things to pay for. Try this simple savings tip to ensure you've got some extra cash to spare during your trip.
Find a big jar and place every five-dollar bill you get into it. Every time you withdraw cash, take an extra fiver for the jar. You won't notice the small difference at the time, but all these five-dollar bills add up over time.
By the time you leave, you'll have a nice amount of money to spend on extra treats and souvenirs. 
More Tips for Taking it Easy
Anna Maria Island offers a wealth of enjoyment and relaxation for the whole family. So start planning your vacation now, while prices are low and tourist numbers are still subdued. 
If you'd like some more ideas for saving money on everyday living, read our blog and find out how you can afford life's little luxuries.
Anything to Add? Leave a Comment!