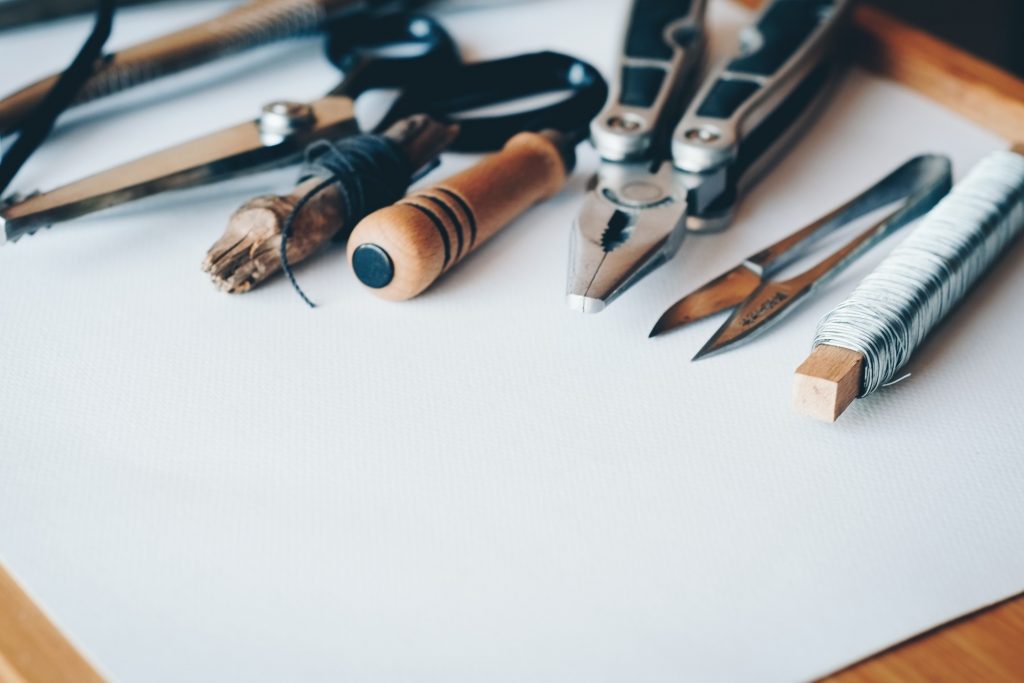 Nothing ruins a stroke of creativity faster than realizing you don't have the tools you need to complete a craft project. Cue yet another trip to your craft store, followed by lost inspiration and motivation. 
Keep your creativity intact and stay prepared by keeping your crafting space fully stocked with the best and most necessary tools!
Not sure where to start? Keep reading for some of the most important tools to have on hand before you head to your local craft store.
1. Exacto Knife
A universal tool for many different crafters, an Exacto knife is extremely versatile. The sharp blade can easily cut different materials like paper, fabric, and other crafting materials. 
These knives are better than scissors since they're much more precise and accurate cut. Say goodbye to jagged and uneven lines in your projects!
Be careful when using this tool though, as the sharp blade can result in injury if used improperly.
2. Epoxy Tape
Any resin artist needs quality epoxy tape! This great tool will help take your resin art to the next level. 
Made specifically for resin art, this tape ensures that keeps your resin in place while preventing it from sticking to unwanted locations. A good epoxy tape should be heat resistant and residue-free, keeping your artistic projects clean.
3. Hot Glue Gun
Universal for all craft projects, a hot glue gun is a must for any crafter. Whether you're doing DIY projects or making holiday decorations, a hot glue gun is great for any crafter. 
These tools heat up glue sticks, turning them to liquid allowing you to place the exact amount of glue you need for your project. Similarly, hot glue provides a strong adhesive, despite being a lightweight tool.
4. Pliers
Perfect for jewelry makers and those who make wire art, a good pair of pliers can elevate the level of your crafts. There are many different types of pliers for various projects, which means they're a great crafting tool to have.
Many pliers have serrated edges on the inside, making them perfect for gripping and manipulating different types of wire. Similarly, many pliers are equipped for cutting wire. These are versatile craft tools for your collection.
5. Cricut
On the pricey side, a Circut is great for a variety of different crafting projects, and is any crafter's dream machine! It's one of the most extremely useful multi-purpose crafting tools on the market.
Looking to put an original design on a tee-shirt? A Cricut can do that. You can make different decorations, stencils, labels, and even book covers with this great machine.   
Rock Your Craft Projects
Whether you're just starting your crafting journey or you're a seasoned pro, these tools are a must for anyone who loves doing arts and crafts.
Don't get caught without the tools you need the next time you get the urge to create. Keep those creative juices flowing, and happy crafting!
If you found this post helpful, be sure to check out the rest of our website for more great lifestyle tips.
Anything to Add? Leave a Comment!