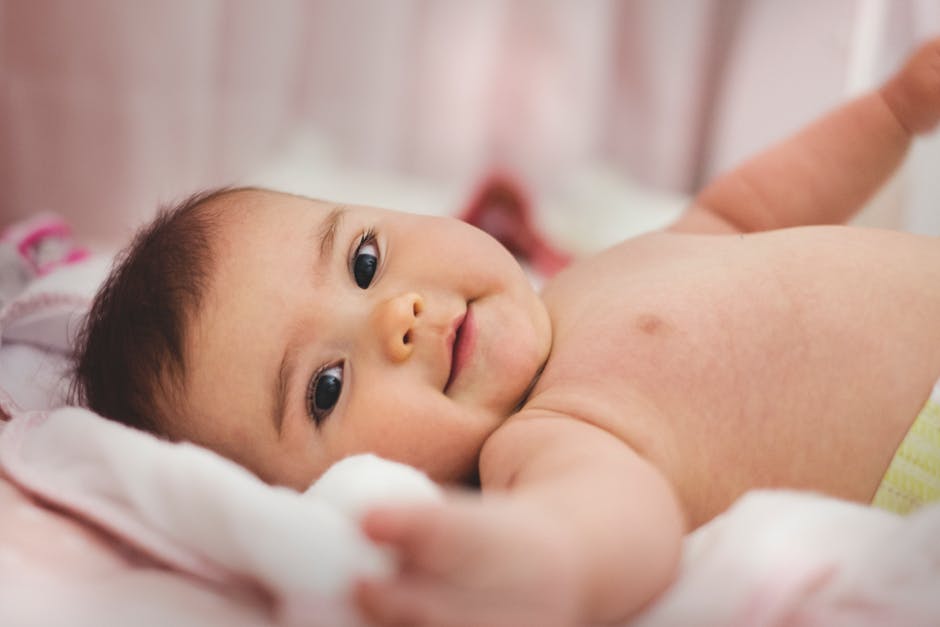 Welcoming a new baby into the home is a heartwarming experience. A new baby brings joy, excitement, and lots of love for their family. Without the right baby gadgets, however, your new baby could end up bringing messes, tears, and lots of sleepless nights. 
Although you might experience all of these no matter what type of gadgets you have, having the best baby gadgets could save you from a few of these here or there. Whether you're creating your registry, are already a new mom, or an experienced mom interested in the latest baby gadgets, you'll want to continue reading below.
Here's everything you need to know about the new baby gadgets available for you!
1. Baby Hip Carrier
Once your baby becomes a bit older and is reaching the sitting stages, you'll begin to carry her on your hip. This is a practical way to hold your baby once old enough because it places most of the weight on your hip. Although this method works well, your arm and hip will eventually become tired. 
Thankfully, there's a gadget to solve that problem. The baby hip carrier is a carrier that straps around your waist. There's a seat that then rests on top of your hip. 
It creates the perfect resting place for your baby's bum. It also makes holding your baby much easier and gives your arm and hip a bit of a break. 
2. The Right Baby Monitor
Baby monitors are ideal for many moms, especially when the nursery is a good distance from the bedroom. Finding the right monitor can be a challenge, though. With so many different brands and models to choose from, how will you know what's right for you?
There are monitors that only monitor the sounds made by your baby, ones with video, and ones with both. Think about the features you need most and be sure to find one that'll meet your criteria. There's even a video baby monitor that can monitor two babies at once using a split-screen!
Monitors are great ways to keep an eye and ear on your baby when in another room cleaning, sleeping, or something else while the baby's napping. 
3. Net Food Feeders
Once your baby starts to eat more solids, you'll want to offer them new things to try. When you're eating, your baby will most likely want to try the food you have. Unfortunately, not all foods are safe to give your baby.
When you have something you want your baby to try but want to ensure they can safely nibble on it, give it to them in a net food feeder. The mesh net holds the food item in place and the baby can then grab the handle for easy holding. Your baby can then nibble and suck on a piece of fresh fruit, for example, without worrying they'll bit off too big a piece.
4. Electric Formula Mixer
Getting the perfect formula consistency doesn't happen every time you make a bottle. Sometimes, there are clumps of formula left in the bottle, especially when making those late-night feedings. To make bottle-making a sinch, grab yourself an electric formula mixer. 
Place the right combination of water and formula into the mixer and simply press a button to begin mixing. The final result is a well-blended bottle your baby will love.
5. Puppet Toothbrush
Because babies don't have teeth or only have a few of them, it can be easy to forget about their oral hygiene. A baby puppet toothbrush is a great addition to your baby gadget collection. You can find baby toothbrushes in all sorts of fun puppet designs.
These puppets allow you to place your finger in them and then use your finger inside the soft brush to gently scrub their gums and teeth. Even if your baby doesn't have teeth yet, it's still good oral care to brush their gums each morning and night to rid them of formula or milk. 
6. Flexible Bottles 
When planning a day out on the town, you'll need to pack enough bottles to last your baby throughout the entire day. Bottles, formula, toys, diapers, wipes, and all your other baby items can take up space in the diaper bag quickly. To save some room, pack a few flexible silicone bottles with you.
These bottles can roll up, fold, and turn completely inside out for easy storing and cleaning. They also make holding the bottle easier for your baby once she gets old enough to do so. 
7. Bottle Warmer
Babies who drink breast milk will need a bottle warmer more than anyone. Many moms who breastfeed will pump milk and place it in the fridge or freezer for storing purposes. When it comes time to feed the baby, they'll then need to remove the bags and warm them. 
Some babies just prefer warm bottles whether it's breastmilk or not. Warming the bottles can take time forcing your baby to wait for their feeding. A bottle warmer is the perfect way to ensure all your baby's bottles are warmed and ready in little time!
Which Baby Gadgets Do You Need?
Which of these baby gadgets listed above caught your eye the most? Are you in need of a few or all of these gadgets? Be sure to do your research and find the gadgets best suited for you and your baby.
With these gadgets in hand, mom and baby will both be happy and healthy!
Are you interested in more posts on family and relationship topics? Visit regularly for more. 
Anything to Add? Leave a Comment!