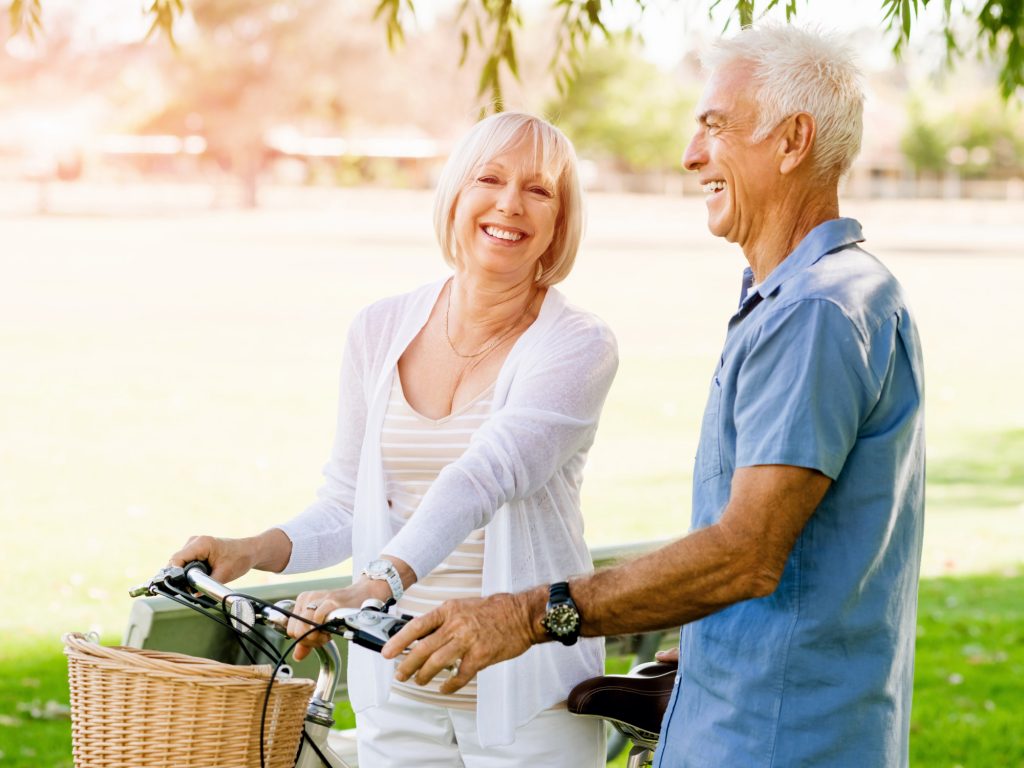 Americans are retiring at an increasing rate. In fact, the number of Americans who retire daily has nearly doubled since the year 2020. Currently, about 10,000 Americans turn 65 each day, which is the standard age for retirement. 
If your retirement is quickly approaching, then you've probably got one big question on your mind: "Where should I retire?" Choosing the perfect retirement destination is a big decision. Luckily, there are some things you can do to help make that decision a little easier. 
Check out this guide to learn how to decide where to retire. 
Consider the Cost of Living 
When choosing a place to retire, one of the biggest things you need to take into consideration is the cost of living. 
Ideally, you want to find a location where your retirement savings can stretch as far as possible. Therefore, it's important to look into the cost of food, transportation, housing, healthcare, and entertainment. 
Also, keep in mind that your lifestyle will change some when you retire. While you may only go out to eat once per week now, you may find that in retirement, because you have more time on your hands, you want to go out to eat more often. It's important to take factors like this into consideration when calculating the cost of living. 
Consider the Quality of Life 
Just as important as the cost of living is the quality of life. You might find someplace with a really low cost of living, but if it has really high crime rates and hardly any local activities, then it may not be worth it. 
Typically, the best way to get an idea about the quality of life of a place is to visit it. If you're not able to visit an area at the time, we recommend doing some research online to find out what others think of the area. Additionally, you can easily look up statistics regarding crime, healthcare, employment, and other factors that contribute to the overall quality of life. 
Consider Your Lifestyle 
Your lifestyle is also a very important factor when choosing a place to retire. Are you the type of person who loves the hustle and bustle of a big city? Or, do you imagine yourself in a quiet, beach town where everyone is a bit more laidback?
Do you like the idea of having easy access to the mountains, or to the sea? Do you want all four seasons, or are you craving summer year-round? Do you picture yourself spending your days on the golf course, or joining a local sewing club?
These are all important questions to ask yourself when deciding where to retire. Additionally, you also want to look into what life is like for local seniors in the area. Some cities have large retirement communities, and these often make it easier for people to meet other retirees. 
Other places also have clubs and centers that are geared towards senior citizens and retirees. Once you figure out what you want your lifestyle to look like during your retirement, you'll get a better idea of where you should settle down. 
Don't Forget About Taxes 
We know- no one likes to talk about taxes, but this is also another huge consideration when deciding where to retire. 
As a retiree, you're likely going to receive income from Social Security as well as investment account distributions and hopefully, your pension. If you're like most retirees, you're also probably going to be living on a fixed income. And, the more taxes you have to pay, the less money you'll have from your hard-earned retirement fund to enjoy life. 
Different states have different rules when it comes to how retiree income is taxed. For example, there are 13 states that impose a tax on Social Security benefits. Additionally, there are seven states that don't tax income at all. And, another 20 states offer a favorable tax break on retirement income. 
Also, keep in mind that sales and property tax can also eat away at your retirement funds. In certain states, these taxes are much higher than in others. 
So, before settling on a place to retire, it's very important that you look up how retirees are taxed. 
Know the Retirement Hot Spots 
If you're at a complete loss as to where to retire, it can sometimes help to start by looking at the top retirement hotspots. You may find that many of these places aren't for you. However, through research, you may be able to find a smaller retirement community nearby that speaks to you. 
Here are some of the most popular places to retire:
Fort Meyers, Florida
Sarasota, Florida
Lancaster, Pennslyvania
Austin, Texas
Dallas, Texas
Asheville, North Carolina
Grand Rapids, Michigan
Jacksonville, Florida
Additionally, you may want to consider some underrated, but equally amazing places to retire such as:
Long Island, New York (you can click here to find out more about retiring here) 
Athens, Georgia
Bella Vista, Arkansas
Port Charlotte, Florida
Savannah, Georgia
Colorado Springs, Colorado
Clemson, South Carolina
Camas, Washington
Nampa, Idaho
Falmouth, Massachusetts
Gardnerville, Nevada
Wilmington, Vermont
Kahului, Hawaii
Additionally, you may also want to consider overseas retirement. Many people find that retiring overseas is much more cost-effective than retiring in the US, and there are actually a lot of places with large retiree communities. Some great oversea destinations to consider include:
Central Valley, Costa Rica
Abruzzo, Italy
Barcelona, Spain
Puerto Vallarta, Mexico
Algarve, Portugal
George Town, Malaysia
Chiang Mai, Thailand
As you can see, there are a lot of great places all over to consider for your retirement. 
Where Should I Retire?: Are You Ready to Decide? 
Now that you've read this guide on "Where should I retire", it's time to begin your research. Before you know it, you'll be playing golf or just relaxing under the sun in your new retirement home. 
Be sure to check back in with our blog for more retirement-related news and tips. 
Anything to Add? Leave a Comment!