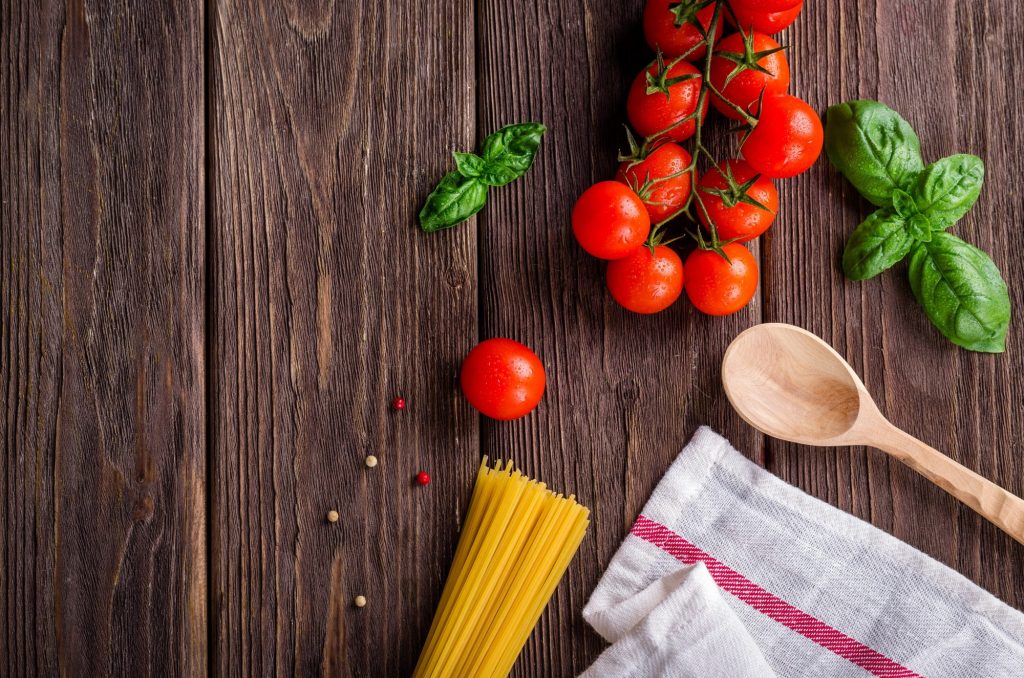 A staggering $3,459 — that's how much the average US household spent on food away from home in 2018. That's on top of the $4,464 spent on food prepared at home!
What's more, food-at-home prices will go up by an estimated 0.5% to 1.5% this 2020. Food-away-from-home prices will see an increase of 2% to 3%.
So, it's no wonder that more Americans are preferring to eat at home than to dine out. In fact, 43% of surveyed people in 2019 said they plan to cook more often at home.
If you have such folks in your life, you're likely thinking of the best cooking gift ideas for them. Don't worry, as we got you covered with this ultimate list of gifts for cooking enthusiasts!
1. Chef's Knife
The world's first-ever knives date as far back as 2.5 million years ago. That makes them way older than cooking stoves.
These food-preparation tools used by our ancestors have come a long way since then. However, they're still the single most-used kitchen tool necessary for most meal preparations.
That said, one of the most useful gifts for home cooks is a solid, well-built chef's knife. Most pros and amateurs prefer 8- to 9-inch chef's knives because of their versatility. Larger blades may be heavier and more difficult to work with, especially for newbie cooks.
Of course, this all still depends on the knife's recipient, so try your best to get hints from them. You may have heard them talk about how they like their knives to have a wood handle. Or that they prefer stainless steel over ceramic bladed knives.
For more ideas on blade and handle materials, you may want to check out this knife company. Also, be sure to look for a knife manufacturer offering returns or exchanges. This way, your gift's recipient can easily swap it for a knife that they'll have an easier time handling.
2. Mandoline
Basic knife cuts alone already come in six different types. Among the most common are the baton, julienne, and brunoise cuts. There are also the sub-class cuts, like the dice and the mince.
Either way, each type of cut, as well as their size, affects an ingredient's flavor. Even the surface area can make or break its flavor.
That's why it's essential to cut the same ingredient in uniform sizes. Otherwise, some pieces may become overcooked, while others may end up half-raw.
This makes a mandoline one of the perfect gifts for cook lovers. Mandolines are kitchen tools designed to cut various ingredients in the same size. These devices also come with changeable blade attachments for different cuts.
3. A Food Processor
Some meals only require initial "rough" chopping, dicing, or shredding of ingredients. This is common in meals that involve straining or mashing the ingredients. That's why the ingredients don't necessarily have to be uniform in size.
In such situations, a food processor can save a lot of time. These appliances come with blade attachments too, just like mandolines. However, they're electric-powered, so there's no need for time-consuming, laborious cutting.
Moreover, they make the process of liquid emulsification a breeze. They're also great for pureeing soups, sauces, and bases. All these useful functions easily make them some of the best gifts for cooks.
4. Stainless Steel Cookware
Stainless steel boasts of fair, excellent, or outstanding corrosion resistance. They also have impressive strength, hardness, and durability. Many stainless steel products also come with finishes that help lower bacterial attachment.
All these features have made stainless steel a staple in the cookware industry. Today, you'll find stainless steel bowls, pots, pans, and trains. All these are must-haves in a chef's arsenal of meal prep and cooking tools.
5. Kitchen Thermometer
Foodborne illnesses affect as many as one in six people in the US each year. Eating ill-prepared and undercooked food contributes to these diseases.
A thermometer will let the home chef in your life cook with fewer worries about such diseases. This tool gives accurate readings of when a meal is all done and cooked to perfection. It's also a must for pastry chefs who want to hone their candy-making skills.
6. Kitchen Scale
Did you know that a slight difference in the amount of flour used in a cake could either make it too dense or too airy? Or that inaccurate liquid measurements can make it difficult for doughs to rise?
That's why it's always best to weigh by actual weight instead of volume. Instead of measuring simply by "spoons" or "cups", it's best to weigh by grams or liters.
A kitchen scale reads the weight of ingredients by their actual weight. This accurate weight measurement allows food to come out perfectly cooked.
So, go and give the home cook or baker in your life a digital kitchen scale! This will make them happy with their every final product. 
7. Cutting Board With Tablet Holder
For the newbie chef in your life, this unique kitchen gift will help make it easier for them to read recipes. These cutting boards have a slotted section on one side designed to hold most tablet models. This allows the user to check recipes as they prepare meals.
8. Electric Stand Mixer
Kneading remains the best — and most satisfying — way to make bread dough. However, not everyone has the muscle power for kneading, especially stiffer doughs.
Electric stand mixers make it a breeze to create a perfectly-kneaded dough. Moreover, they shorten the time needed for creaming, whipping, and beating. Their various attachments make it easier to whip up homemade mayo.
9. Spice and Herb Samplers
One of the reasons that Indian food is so tasty and addictive is the wide range of spices used to create them. In fact, a study found that on average, Indian recipes call for at least 11 to 17 different spices.
From turmeric to cloves, and coriander to cardamom, these are just a few of such spices.
The great news is, you'll find many of these spices and herbs in gift kits. They come in nice tins cans or small glass jars, making them a great gift idea for your beloved home chef.
10. Handcrafted Sushi Board
You'll find these serving boards in various wood materials, including bamboo. Some of them are also made from hardwoods, like acacia and cherry. Either way, these handcrafted boards are unique as each piece has its own vein pattern.
Share the Love With These Cooking Gift Ideas Now
There you have it, your ultimate list of the top cooking gift ideas for all the home chefs in your life! What's important is to also consider the recipient's preference. Something as simple as getting an electric mixer in their fave color will surely put a smile on their face.
Ready to start shopping for these cooking gifts? Then don't forget to check out our site's Deals section! You may just find discounts and coupons there for the items you want to purchase.
Anything to Add? Leave a Comment!