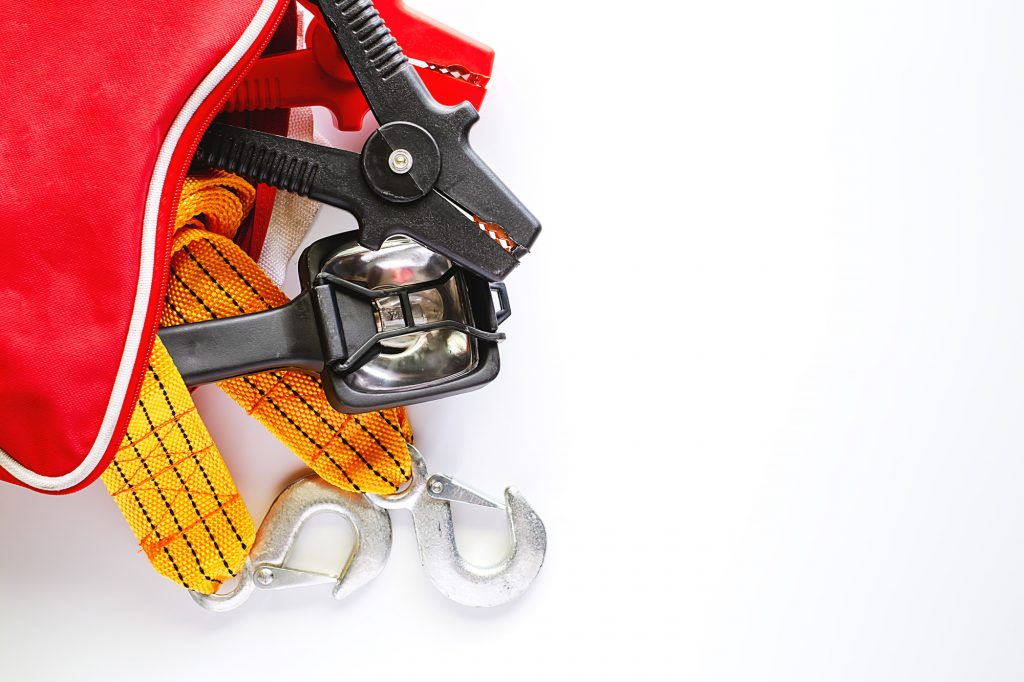 If you own or use a vehicle regularly, take a minute to assess how prepared you are for an emergency on the road. Do you have everything you might need in the case of an unexpected crisis?
We're talking about more than just car jacks and insurance information. After all, even if you're prepped for the possibility of a car accident or a flat tire, there are plenty of other problems that you could run into. You'll need a comprehensive safety kit to keep you safe.
Are you curious to learn more about how to pack the perfect car emergency kit? Keep reading.
We have all the information you need to feel prepared on the road right here. Let's get started!
What Is a Car Emergency Kit?
A car safety kit is a bag or box with various items that may come in handy during emergency situations. No matter how big or small this kit is, it's vitally important that every driver on the road have one in their vehicle at all times.
A safety kit will help you if you experience an accident, a breakdown, a medical emergency, or a natural disaster. Keep in mind that your roadside emergency kit should reflect the conditions which you drive in the most.
What to Put in an Emergency Kit
To create the best automobile safety kit possible, it's best to stick with emergency essentials. Here are our top recommendations.
Water and Snacks
Although these items are always nice to have nearby whether it's an emergency or not, they could also save your life. Keep some water bottles and healthy snacks in your car safety kit.
Look for foods like nuts, seeds, dark chocolate, and canned goods (that don't require a can opener). These items take a long time to expire.
First Aid Kit
First aid kits include many items to treat a variety of injuries. From bandaids and gauze to disinfectants and gloves, you never know when these tools may come in handy.
Portable Cell Phone Charger
Imagine experiencing an emergency on the road and then realizing that your phone is dead. Talk about panic!
Avoid this catastrophe by keeping a portable cell phone charger in your emergency kit. These are better than car chargers because they'll work even if your car is out of commission.
Air Filter Cleaner
Air filter cleaner kits are compact. You can easily keep an air filter cleaner in your car at all times. You never know when you might need it!
Flashlights
Nighttime car troubles are incredibly stressful. Make sure to pack a couple of powerful flashlights in your kit. 
Jumper Cables 
A dead battery isn't a big deal when you have jumper cables in your emergency kit. Most drivers are aware of how to use them and will help you if you flag them down.
The Bottom Line
A car emergency kit could save your life. Keep one inside your vehicle at all times to prepare for bad weather, breakdowns, medical emergencies, or accidents.
Make sure to include each item on the list above for the most effective kit possible. Keep in mind that emergency kits may vary based on where the individual drives the most.
Do you have any other ideas about what to include in a car safety kit? Comment below or contact us today and let us know!
Anything to Add? Leave a Comment!