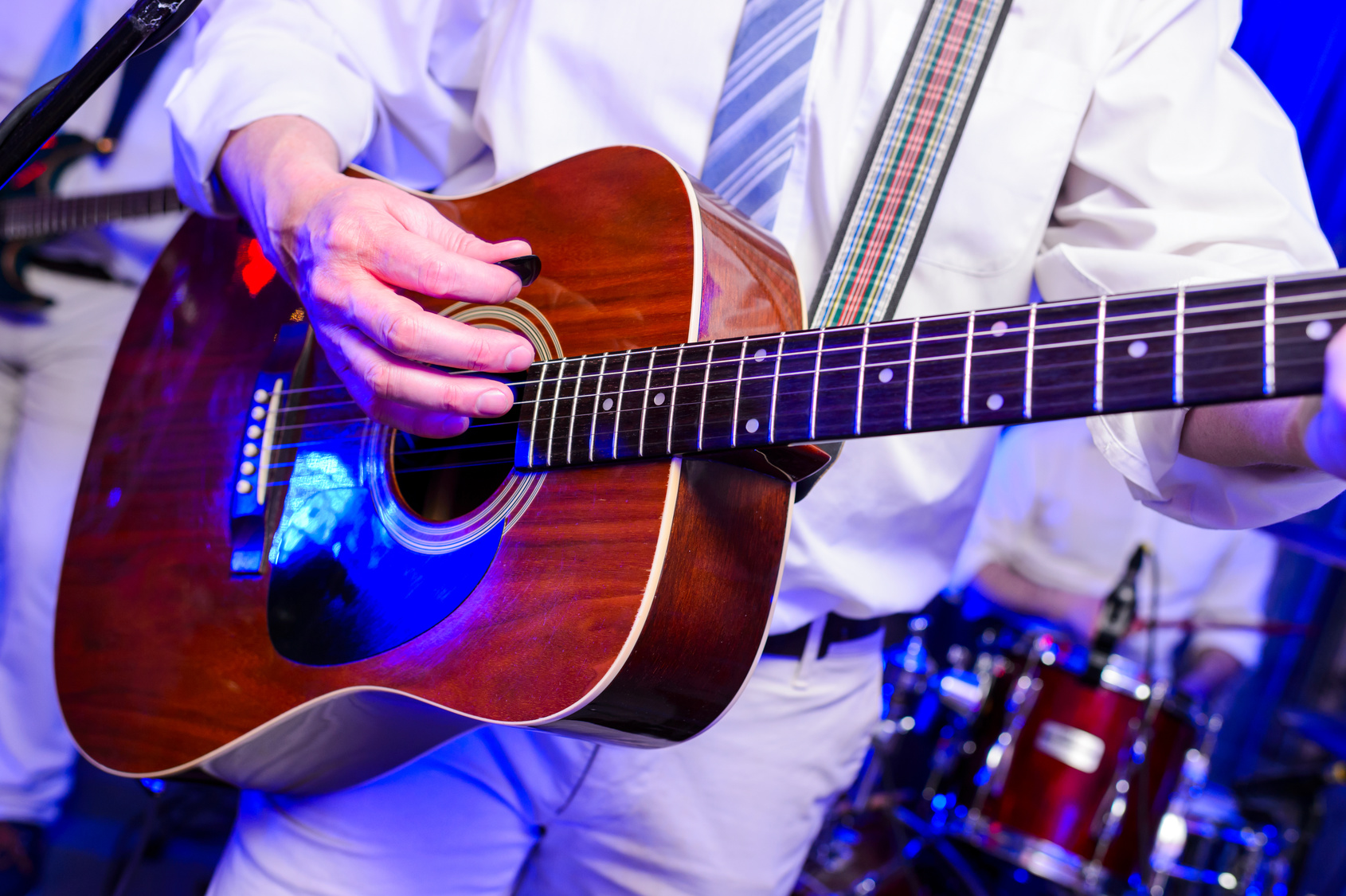 Live music at a wedding reception can turn a celebration into a party! It — along with photography — is a part of wedding planning most people agree is worth spending money on.
But that doesn't mean it has to break the budget. When shopping for a wedding band, do your homework to get the best value for your money.
It's not like last-minute travel that can give you a major financial break by waiting. You need to start early to get the band that going to make you happy and help boost the celebration on the big day.
Here are 5 questions to ask every wedding band you interview:
1. What's Your Style and Repertoire?
It's a no-brainer to not hire a rock band if you and your beloved are fans of country music.
But asking a wedding band about their style of music goes beyond genre. It's also about the way they play. Are they ultra-serious or playful? Is their energy mellow or ecstatic?
You also want to hear how they describe the way they interact with wedding guests. Do they talk to them between songs and make jokes? How do they respond to requests?
Find out the range of songs they know how to play. If people make requests, is the band going to know how to play the songs? Pay extra attention to this if you'll have many older people at the reception.
Ask to see videos of the wedding band's previous gigs. Better still, see if it would be okay for you to stop by an upcoming reception where they'd be playing. Clear it with the bride and groom first and then only stay for 15-20 minutes.
2. What's Included?
Wedding bands either charge by the hour or a flat fee. But the real wedding band cost isn't measured in dollars. It's measured by value.
Either way, know what's included to avoid surprise costs or worse, a disappointing experience for you and your guests.
Find out how they expect to be involved in setup and packing up. Most venues have rules and guidelines about that.
Will the band provide all sound equipment? If not, what equipment will you or the venue have to arrange?
Will the band leader also act as emcee for the evening?
Make sure you know if their travel and equipment transport costs are included the fee or hourly rate. Also, get the details on their liability insurance and terms of cancellation.
Bands will sometimes reduce the fee in exchange for having CDs available for sale.
3. Do They Have Recent References?
Hearing from other couples about their experience with the wedding band you're interviewing can help you make a good decision.
Ask about the quality of the band's performance during cocktails and dinner when their music should be in the background. When they played dance music, how did they encourage guests to get on the dance floor?
If you're unable to speak to previous clients, ask for 2-3 short videos of the band's performance at recent weddings.
4. Is the Wedding Band Familiar with the Venue?
When a wedding band has played at a venue before, it reduces the risks of something going wrong. They know the layout and acoustics. And they'll often have business relationships with the venue staff.
If the band has no previous experience with your chosen venue, ask them to check it out before you sign a contract. This benefits them too. They can identify and resolve any logistic or equipment issues ahead of time.
5. What Are Their Contingency Plans?
The best planning can't eliminate the risk of a musician getting sick or equipment malfunctioning just before your big day.
But good planning includes backup plans for critical issues. Asking reasonable "what if" questions can help the band put together a plan B, if they don't already have one.
More, More, More
Do you have other questions you asked a wedding band? Share your story on our Facebook page. And if there are other wedding plan tips you'd like to see, contact us with your ideas.
Anything to Add? Leave a Comment!