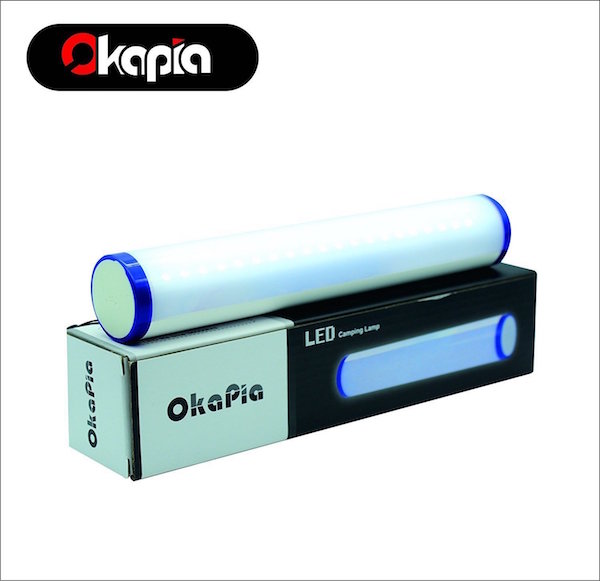 Light up your night with this INSTANT WIN from Amazon Bouncy Box and Night Light 4-Level Dimmable Brightness Led Lights USB Rechargeable Flash Light by Okapia!
1.The Okapia night light is a multi-purpose essential whether as a work light, book light, reading light,hurricane lantern,led lights,hiking,fishing,sailing, rescue,emergency diwali lights,car auto emergency light kit, bug out bag lamp,party light or just outdoor lights twinkle lights for fun.

2. Light up to 12 hours of regular, continuous use with enough battery capacity,with over 36000 hours of LED bulb life span,Natural spectrum led provide 200 lumens of illumination.Features the Cool White Mode 1, Cool White Mode 2, ,Cool White Mode 3, SOS Strobe Light Mode 4 those four lighting modes meet all of your usage needs.

3. With two loops at both end of light, easy to take and hang anywhere.Simple and compact, it only weighs 130g so you can easily take it anywhere; it is super pressure resistant and drop resistant construction.

4. Simple design easy carry and rechargable battery long durable ,the Okapia outdoor lighting is perfect for brightening places where conventional lighting fails and bright enough.

5. The Full Camping Gear Camping Equipment Lantern Bundle comes with a 100% Satisfaction Guarantee. Okapia is dedicated to address any product/service issues and is committed to delivering best experience for all buyers.if any unsatisficion , Don't hesitaed contact us also you can return our models in 7 days without any reason.
Anything to Add? Leave a Comment!