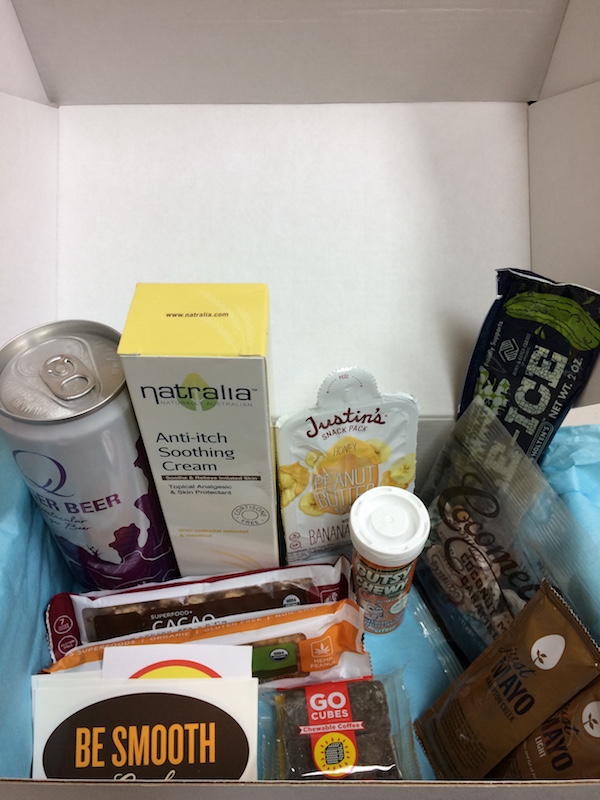 Have you been looking for a FREE Goodie Box that ships FREE to your door AND doesn't ask for a credit card? If you answered yes to that then, you need to go now and sign up for this Daily Goodie Box! It's easy to sign up, I did it myself! I just got my first Daily Goodie Box in and it is FULL of amazing products! Follow the steps below to sign up today!!
1. Sign up here by entering your name and email. You won't give them your shipping info yet.
2. You'll receive a confirmation email within the next 24 hours. I got mine immediately! It will have a temporary password that you can use to login.
3. Follow the link in that email, using the temporary password. Fill out the 'profile' and 'about you' sections. You can also create a new password at this time if you'd like.
4. Boxes are shipped out in batches (every 3 or 4 months). You will receive an email before the next batch is shipped out, letting you know if you've qualified for a box. It is in this email that they will ask for your shipping details. So, for instance, if you sign up in September, and the next batch isn't being sent out until January, you won't get your final confirmation email until January.
5. After receiving this last email, follow the instructions to provide your shipping info. Once you've sent them your mailing info, they'll ship your Goodie Box out to you!
Like I said it quick and painless! The rewards are great with amazing products you can try for free!!
Anything to Add? Leave a Comment!