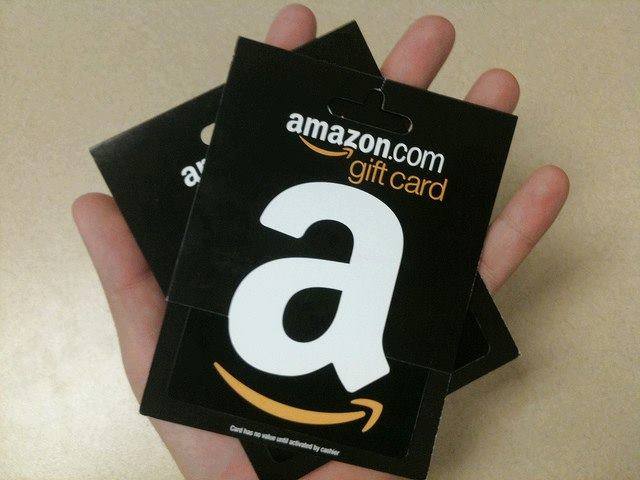 If you're like me, you could always use some extra $$$ to spend on yourself. One of my favorite ways to earn easy money is by doing surveys! Now I know some of you may be skeptical, and that's normal. Hopefully, I'll dispel your fears below. My favorite survey company is Opinion Outpost! They basically pay you for giving your opinion about items you use every day! This site is unique in that it only does surveys!
JOIN HERE FOR FREE and start earning today! After Signup CONFIRM your email address or you WILL NOT get any surveys!
I like that there are not wildly varying point values for surveys. OpinionOutpost has been very consistent! You will make anywhere from $0.50 to $3.00 per opportunity by taking up to 9 surveys per day. Many people are earning $50-$100 by doing fun and easy studies that only take a few minutes to an hour to complete!  The point-for-value on these is the best we've seen at about $0.10 per point. Plus, you can cash out with as few as 50 points for a $5 Amazon.com gift card. You can usually earn that in 5-7 surveys.  You won't always qualify to take all the surveys they send you, but you will get paid for all the ones you complete.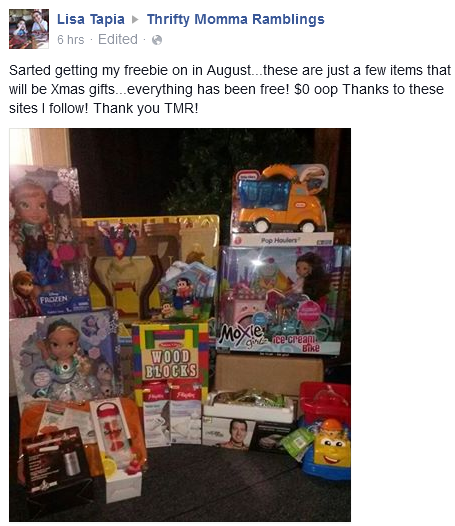 Opinion Outpost conducts surveys because businesses, governments, public bodies, and similar organizations are interested in the views and attitudes of the consumers (you and me) who use their products and services. The more they know about what customers and citizens think, the easier it is for them to improve and adapt what they supply. You can be part of shaping the future for the products you use all the time! You'll get survey opportunities through the website when you log-in and in your inbox.  Their transparent survey history shows me exactly how many surveys I tried (44) and qualified for (19). If you are worried about getting tons of junk mail after you sign-up, don't be! I have seen no added spam or ads.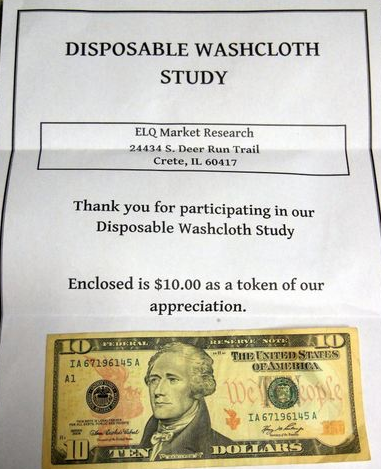 Sign-up now!  Just enter your name, email address, and gender. Next, check out and agree to their standard Privacy Policy and Terms & Conditions. Then, be on the lookout for an invite sent to the email address you signed up with. It will contain a link that you will need to click to finish the sign-up process. SO EASY! Rewards include cash, Amazon gift cards, game points, donations to your favorite charities, and more. Everyone is also automatically entered for a chance to win a $10,000 sweepstakes by joining and taking surveys. Give your opinion today!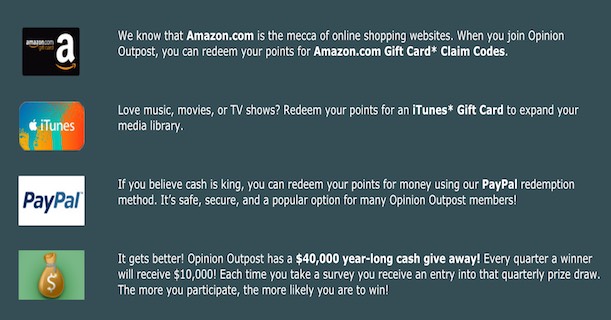 Anything to Add? Leave a Comment!