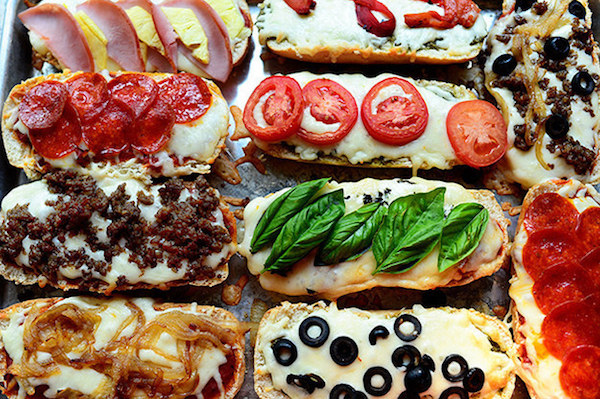 Ok so it's getting close to dinner time and your are short on time! Here is a quick and easy dinner that is sure to be a crowd pleaser! Thanks to The Pioneer Woman for this simple, yet delicious French Bread Pizza recipe! Below you will find a short list of ingredients. For the complete list and directions click here!!
Ingredients:
*french bread
*pizza sauce
*cheese
*toppings
*seasonings
Let us know what you thought about this tasty dish! My family loves pizza, but due to certain allergies we can't eat the same one! This is perfect and has made it to our weekly menu! Click here for more recipes! Happy Eating!
Anything to Add? Leave a Comment!