A Lavender Latte Milkshake sounds so good right now! It sounds like a refreshing afternoon treat, that's for sure.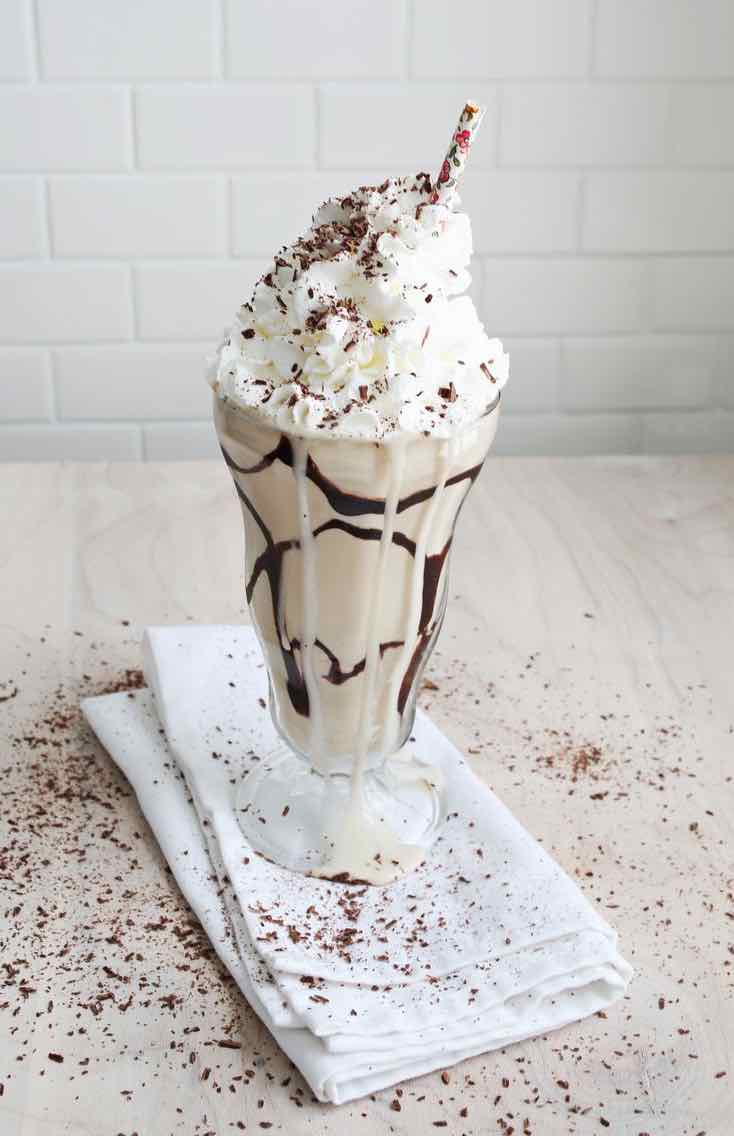 Ingredients:
Lavender Simple Syrup, makes about 1 to 1 1/4 cups.
1 cup sugar
2/3 cup water
1/2 teaspoon dried lavender buds
In a small pot, combine the sugar and water. Whisk over low heat until the sugar dissolves. Now add in the lavender buds and cook over medium heat for 4-5 minutes until you can really smell the lavender. You don't want the water to boil during this stage, but hot enough to steep the buds (similar to making tea). Turn off the heat and allow the mixture to cool (with the buds still in the mixture) to room temperature. Strain the buds from the liquid and store in an airtight container (can be stored at room temperature for up to two weeks).
To create the milkshake….. Combine 6-7 big scoops of ice cream, 8 oz. Starbucks Unsweetened Iced Coffee Beverage and 1 tablespoon lavender simple syrup. Blend, taste, add more simple syrup if you want a stronger lavender flavor.
Thanks to A Beautiful Mess for this one!
Anything to Add? Leave a Comment!