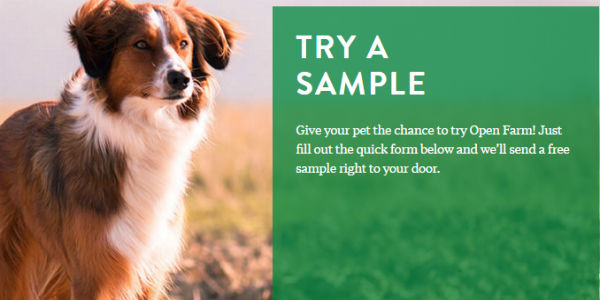 FREE Sample of Open Farm Pet Food!
Do you have a dog or a cat? If so, hurry and request a FREE sample of Open Farm Pet Food! Just fill in the form and choose from either a FREE sample of their cat or dog food. It is that simple, wohoo! We have a cat in our home, so I'll be filling out this form pronto for our freebie!
Please allow 4-6 weeks for your sample arrive. I've never had my pets try this brand, so I hope my kitty likes this new sample. Have you tried this brand yet? If so, what did your pet seem to like it?
Anything to Add? Leave a Comment!