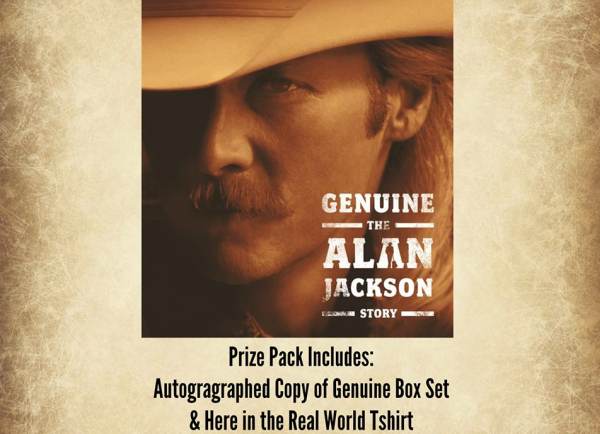 Win it Wednesday with Alan Jackson!!
Alan Jackson is a staple in country music! Seems like as far back as I can remember his music has been played on the radio.  This Wednesday Alan Jackson is being super generous to one lucky fan!! You have the chance to win an autographed copy of Genuine Box Set and a Here in the Real World Tshirt! Make sure you comment on the post and share with your friends to enter to win!!  Could you imagine winning this? What a coveted prize among Alan Jackson fans!
Anything to Add? Leave a Comment!