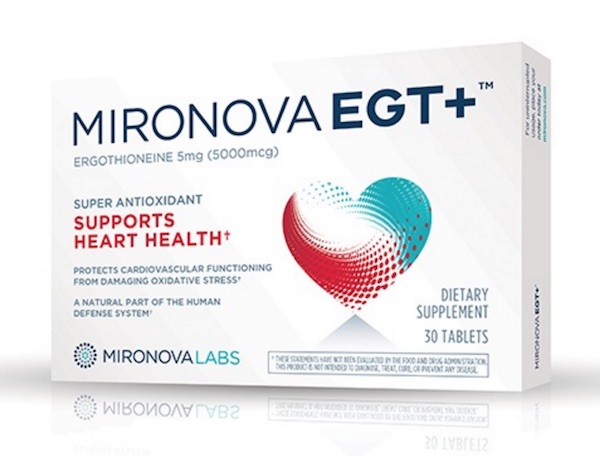 Win a 30-Day Supply of Mironova EGT+!
Every 40 seconds in the U.S., someone suffers a heart attack or stroke with debilitating or deadly consequences.* Take control of your heart health today! Five (5) lucky winners will receive a 1-month supply of MironovaEGT+, the first and only supplement made with the highest available concentration of the super antioxidant ergothioneine in a convenient tablet, affordable for daily use!
ENDS MARCH 23, 2016.
Anything to Add? Leave a Comment!