Recipe for BIRTHDAY CAKE POPCORN!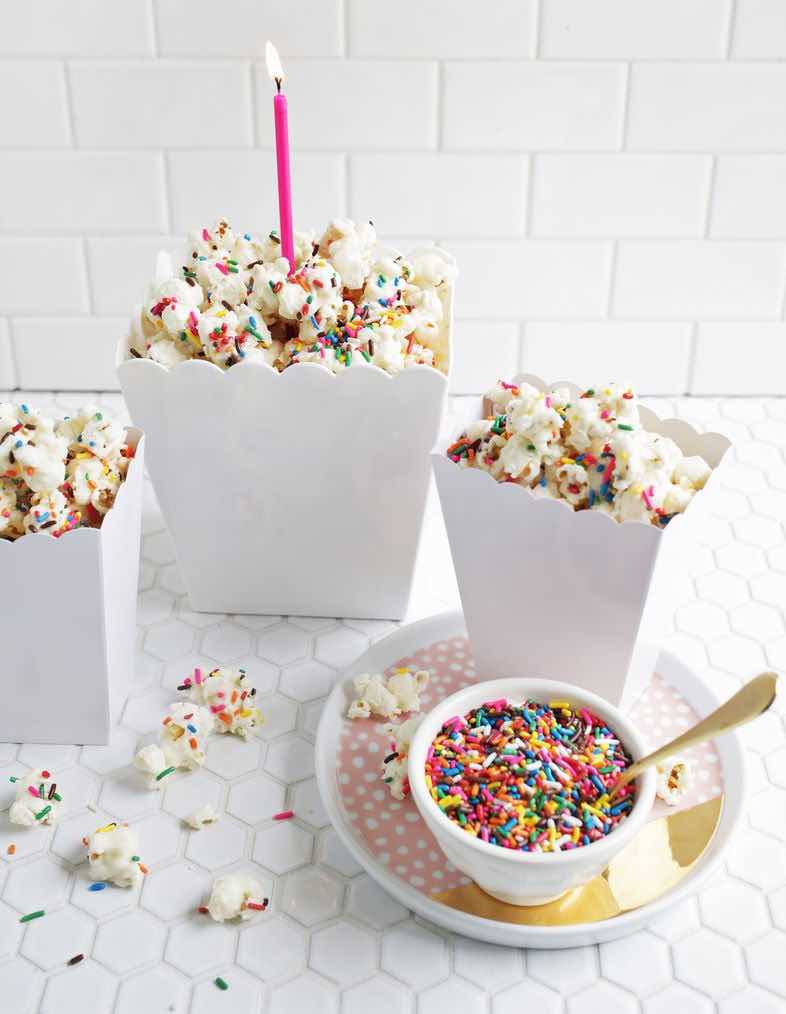 Check this recipe out! This would be perfect for a birthday party or even just a night in!
1 1/2 cups melted white chocolate or almond bark
1/4 cup vegetable shortening
1 1/2 cups white cake mix
6 cups of popcorn
1/4 cup sprinkles
Melt the chocolate or bark in a microwave safe container for 30 second intervals (stirring each time) until melted and smooth. Add the vegetable shortening to the warm chocolate and stir until combined. Add the cake mix into the chocolate/shortening mixture.
Pour the popcorn into a large bowl, pour the warm chocolate over the popcorn, and stir until evenly coated.
Pour the popcorn onto a cookie sheet covered in wax paper and immediately coat in sprinkles before the mixture hardens. Once the popcorn is totally cool,eat or store!
Anything to Add? Leave a Comment!