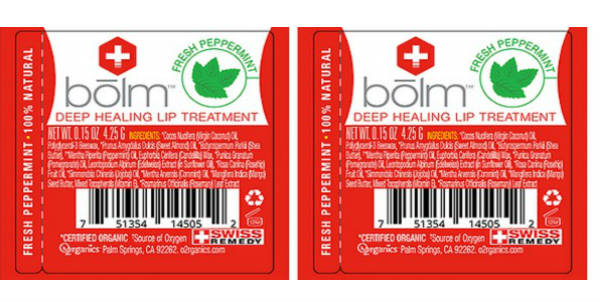 Please Note: Do not send us your home address. Click the link below, and choose "get this deal." Afterwards, this link will bring you to a Facebook page. You will send your home address to their Facebook page. Sorry for any confusion. Their link is mentioned below:
FREE Sample of Swissbolm Deep Healing Lip Treatment!
Who wants a new free sample? I know, I do! If so, hurry and get a free sample of Swissbolm Deep Healing Lip Treatment! Just send them a private message on their Facebook page with your name and mailing details.
This would be a great product to help with cold sores or fever blisters. This will most likely 4-6 weeks to arrive, so keep that in mind before ordering. What free samples have you found? Let us know, we love to hear about the success of our readers.
Anything to Add? Leave a Comment!