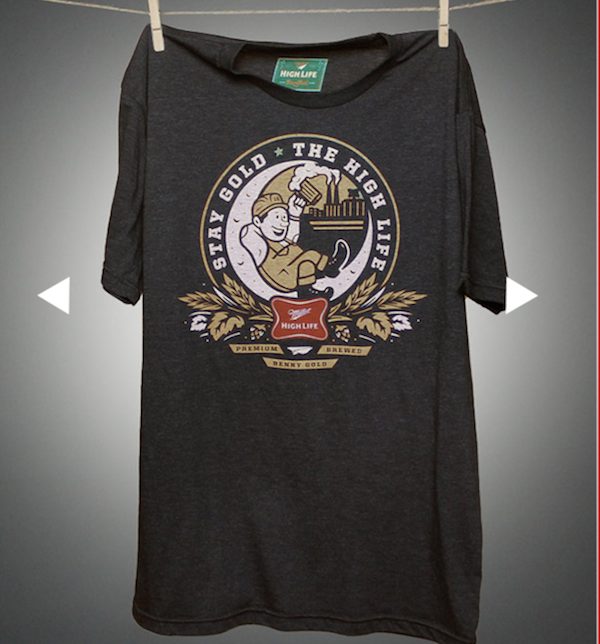 Everyone Can use a Free Tee Shirt! Don't Delay and get your Free Tee Shirt from Miller. The good news is you can actually get two free tee shirts, one per period!
No Beer Purchase Necessary in:
Alabama Arkansas Connecticut Hawaii Indiana Kentucky Maine Minnesota Missouri New Jersey North Carolina Ohio Oregon South Dakota Texas Utah Virginia and West Virginia
Mail 3×5 card & SASE to (sent by May 21st):
Miller High Life
T-Shirt Merchandise Offer 2016
P.O. Box 410, Southfield, MI 48037
Entry periods, One T-shirt per family, per request period:
Off The Clock Shirt: 2/1-3/16
Stay Gold Shirt: 3/16-5/31
Anything to Add? Leave a Comment!