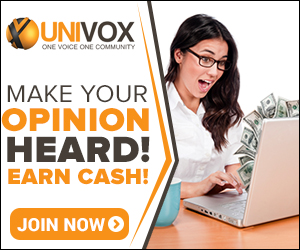 Easy $5.00 – Signup Today!
Join the Univox Community To Make Your Voice Heard & Earn Rewards! Registration is free and get a bonus of 500 points – $5.00!!!
We all like to give our opinion Why not get Cash for it! Make sure to confirm your email address so you can get more surveys which means more cash!
Anything to Add? Leave a Comment!