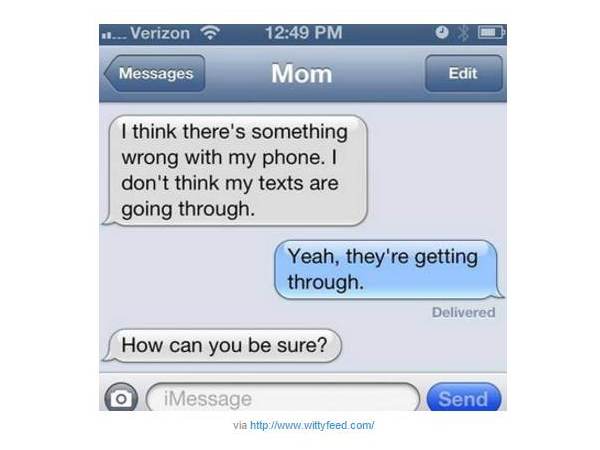 5 Hilarious Texts From Moms That Will Make You Go LOL. Sure we have all had the dreaded Auto correct do us in, so why not laugh at it :). Just another way mom brings joy to our lives. These texts had me LOL'ing! I am sure we all can relate and if not hopefully you will still enjoy the 5 texts from moms.
1. She always wants to make sure you know it's Mom.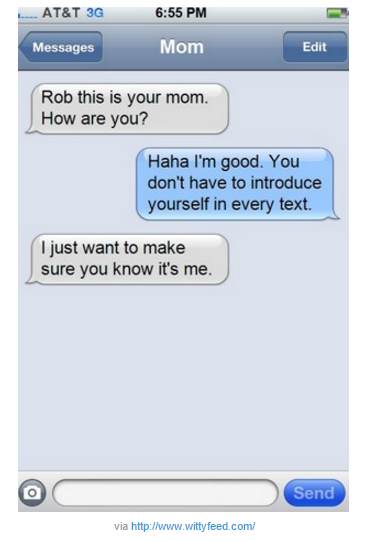 2. She bombards you with ten texts at once… kind of like the person you have a hard time saying goodbye to on the phone.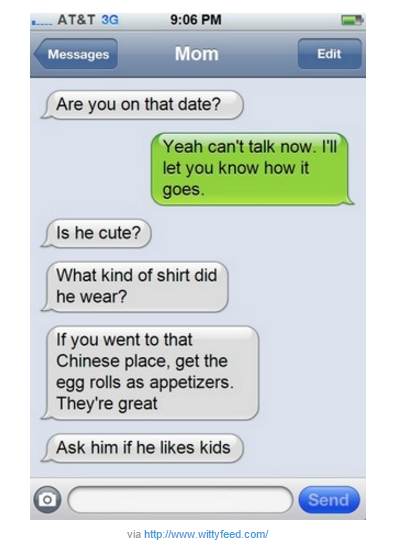 3. Mom is unsure if this texting technology is working.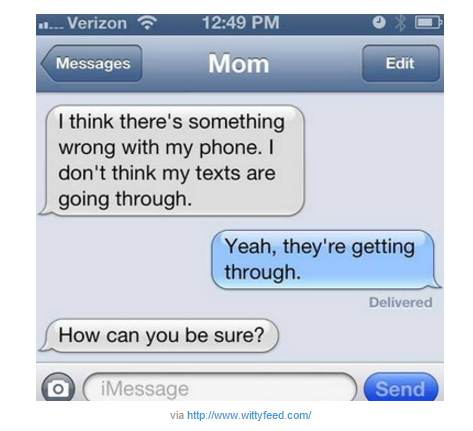 4. Mom is worried… which causes you to worry.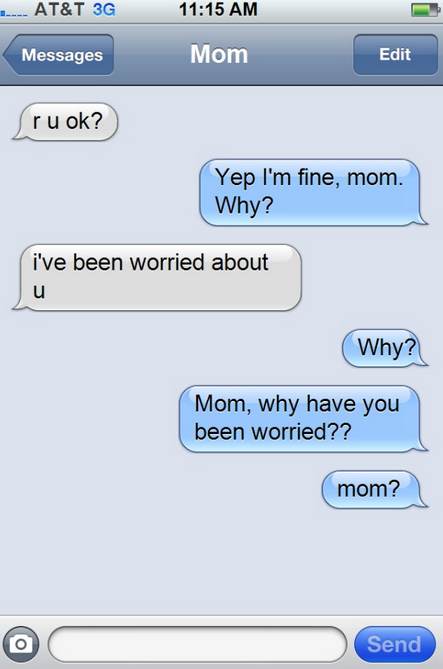 5. Mom Stop Yelling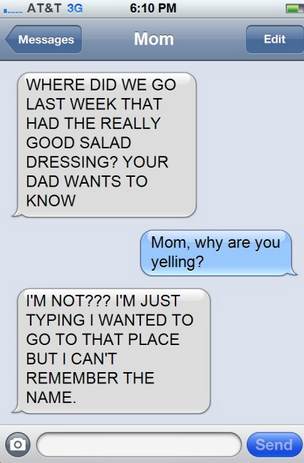 Thanks wittyfeed for the laugh.
Anything to Add? Leave a Comment!