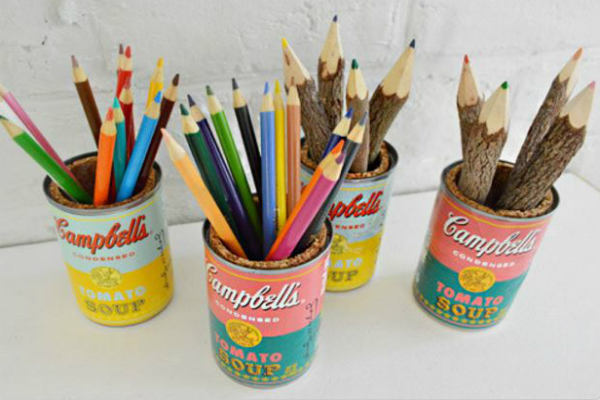 33 Impossibly Cute DIYs You Can Make With Things From Your Recycling Bin!
If you are like me, then you absolutely love to make your own crafts or re-purpose objects! Instead of spending money on new items at your local store, why not make them yourself with recycling bin products? Sound too good to be true? Check out some of these examples:
1.Warhol-Inspired Pencil Holder
2. Cereal Boxes Made Into Adorable Pinatas
3. Chalkboard Storage Containers from Baby Food Jars
4. Wine Glass Candle Holders
5. Toilet Paper Roll Art Display
6. Jewelry Holder From Paper Towel Roll
7. Planters From Milk Jugs
8. Necklace from Recyclable Plastic Cubs
9. Colorful Containers from Strawberry Boxes
10. Old Lightbulbs Into Hot Air Ballon Art
And More!
Thanks, Contributors From BuzzFead!
Anything to Add? Leave a Comment!