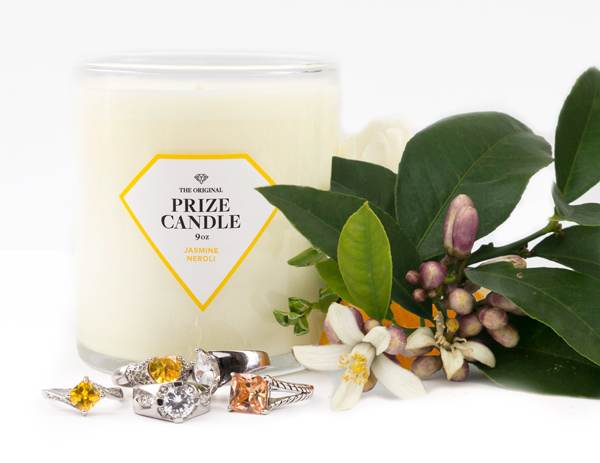 Prize Candle Bouquet of Jasmine Giveaway!
Here is a chance to win Prize Candles Bouquet of Jasmine giveaway! Each candle has a chance to win a ring or a chance to win a  $5,000 prize. The $5,000 prize is safely wrapped in foil so you will easily see it when the soy wax melts away. Let us know if you win big! Click the picture or the link above to enter to win the giveaway!
Anything to Add? Leave a Comment!