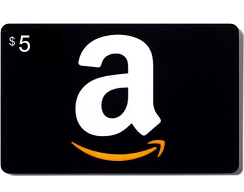 Just download the Amazon Underground app, then click the apps and games section and look for an offer for the $5 credit.
You have to download one of the 20 apps they have listed.
You will receive an email titled "Your Amazon.com Promotional Credit," and $5 will be added to your Amazon account.
*PLEASE NOTE: If you've already installed the amazon app on any of your devices, you may be able to do it by installing this Charlie brown app.
The $5 expires January 31, 2016 at 11:59 PM PST.
Anything to Add? Leave a Comment!