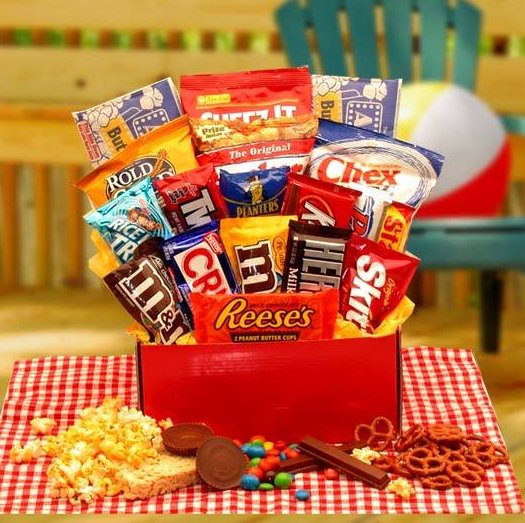 Enter for a chance to win WIN a All American Favorites Snack Care Package!
One winner will receive this basket.
Giveaway ends on 9/4/15 and winner will be announced on Monday morning.
GIFT BASKET CONTAINS:
Starburst Fruit Flavored Candies
Cheez-It Crackers
Chex Snack Mix
Reeses Peanut Butter Cups
Snyders Pretzel Twists
M&M Plan Candies
M&M Peanut Candies
Planters Roasted and Salted Peanuts
Skittles Fruit Flavored Candies
Cracker Jacks
Classic Hershey Chocolate Bar
Nestle Crunch and Munch
Two Movie Butter Microwave Popcorn
Rice Krispies Treats
Payday Candy Bar
Kit Kat Chocolate Bar
Twizzlers Red Licorice Vines
Red Gloss Gift Box with Bright Yellow Bow
Anything to Add? Leave a Comment!