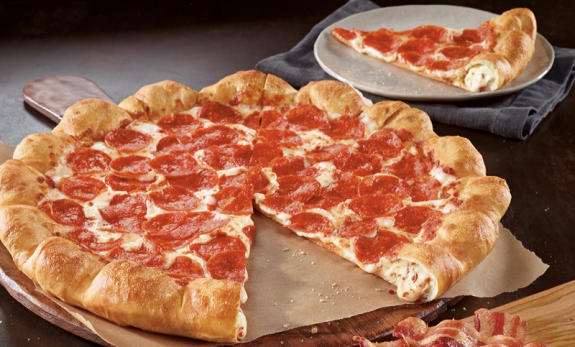 You can get a FREE Large Pizza from Pizza Hut for the First 10,000!
On Saturday, September 5th, watch the ESPN College GameDay show which starts at 9 AM EST.
College football fans who spot the Pizza Hut sign will be rewarded with a promo code for a FREE large one-topping pizza, available to the first 10,000 people. Fans who spot the code during the GameDay telecast on Saturday, Sept. 5, will have until Friday, Sept. 11, to order a free large one-topping pizza from www.PizzaHut.com. They'll have to order fast, because the code will expire after 10,000 uses. Each week during the GameDay season, those at home can share their signs on Twitter using #signupforgameday. One weekly winner will have their sign selected to become part of that week's ESPN College GameDay telecast, as well as one year's worth of Pizza Hut pizza.
Anything to Add? Leave a Comment!