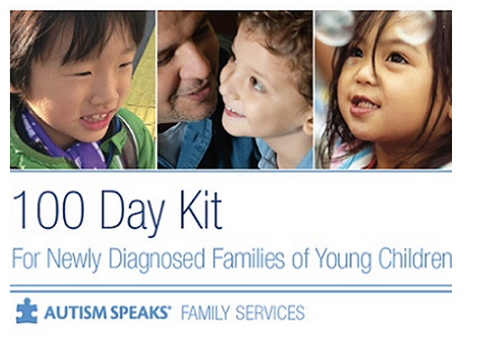 You can get an Autism Speaks 100 Day Kit for Newly Diagnosed Families of Young Children ages 4 and under.
If you have a child or know someone who does then please let me know about this kit!
Want a Hard Copy of the 100 Day Kit?
Families whose children have been diagnosed in the last 6 months may request a complimentary hard copy of the 100 Day Kit by calling 888-AUTISM2 (888-288-4762) and speaking with an Autism Response Team Coordinator.
*Please Note: We are unable to ship kits internationally.
Anything to Add? Leave a Comment!