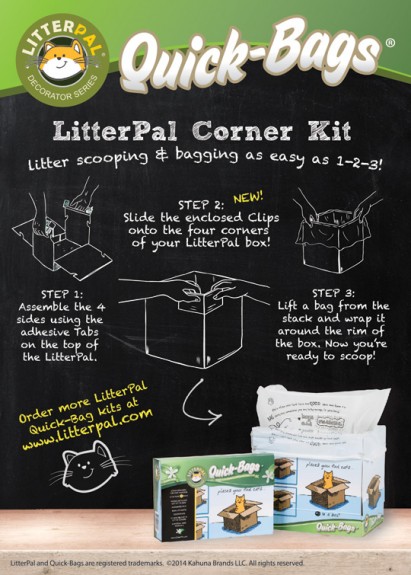 If you have cats then you need to get these Free LitterPal Corner Kits!!!!
perfect way to strengthen and stabilize your LitterPal boxes. Each kit contains four strong, lightweight brackets that slide over the top four corners of your LitterPal box, where they will remain securely until you are ready to deploy a fresh box. Each Corner Kit can be re-used indefinitely. However, we recommend using a separate, dedicated kit for each LitterPal box you have in use in your home.
Anything to Add? Leave a Comment!