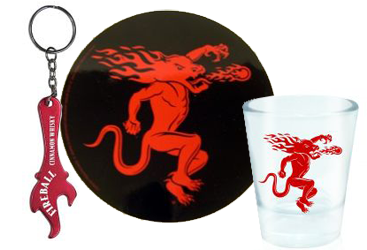 You can get FREE Stuff from Fireball Whisky
Including: Free Glass, Keychain Bottle Openers, Tattoos, Stickers!
Register for their Firestarter Program & receive free swag for joining – free glass tumbler, key chains, tattoos, stickers. You can also earn more swag when you share Fireball on social media.
Thanks for pledging your allegiance to Fireball. As a token of appreciation, we'll be sending you what any true Fireball fan needs: Swag. Go forth and spread the fire with friends — if you burn bright enough to catch our eye, we might even send you additional goods.
Anything to Add? Leave a Comment!