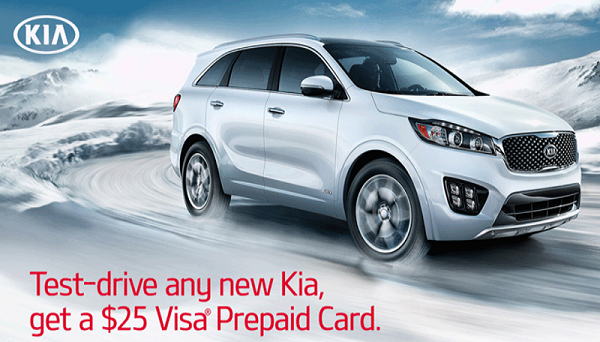 Get a FREE $25 for Test Driving a Kia
Test drive any new Kia by March 31, 2015 and receive a $25 Kia Visa® Prepaid Card†, while supplies last.
You can either print it out or email it and they can fill out the form from your phone!
This is only for the FIRST 10,000!
I love doing these. I used to make a couple hundred a year in gift cards years ago.
Anything to Add? Leave a Comment!