This post contains sponsored/affiliate links. I get commissions for purchases made through links in this post.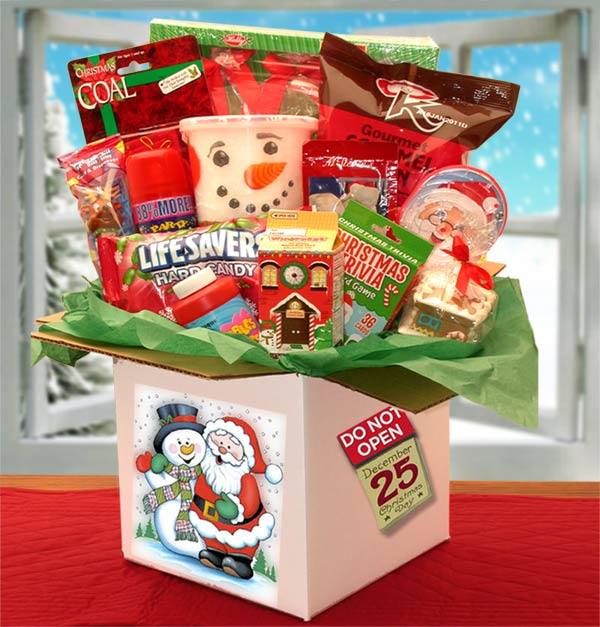 Enter for a chance to win Night Before Christmas Gift Box Giveaway
ONe lucky winner will receive this amazing gift basket of goodies to put anyone in the Christmas Spirit!
Ends on Sunday, December 7, 2014 at midnight! Winner will be announced on Monday morning. GOOD LUCK!
GIFT BOX CONTENTS:
Do Not Open Until X-Mas Gift Box
Frosty's Cotton Candy Tub
LifeSavers Holiday Candies
Frosted Gingerbread House
Christmas Kids Card Game
Santa's Workshop of Chocolate Malt Balls
Bubbles
Silly String
Holiday Pez Dispenser With Candy
Fabric Bag With a Chocolate Lump of Coal
Family Size Caramel Corn 16 oz
Three (3) Assorted Cocoas
Santa Maze Game
Santa and Frosty Are Filled With Holiday Treats
White Gift Box Decorated With Do Not Open Until Dec 25
Gift Box Measures 12x12x12