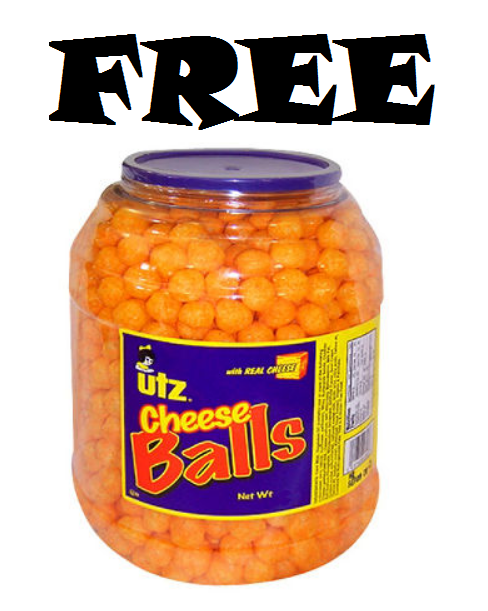 You can get a FREE Barrel of Utz Cheese Balls at midnight on January 1, 2015 so 11PM CST!
Just be one of the FIRST 2,015 people when it goes live to get it!
At midnight (12:00AM) on January 1, 2015 the first two thousand and fifteen (2,015) entries at www.utzcheeseballdrop.com will receive the following from Utz Quality Foods, Inc. Specific product amounts are at the sole discretion of Utz Quality Foods, Inc.:
◾One (1) barrel of Utz Cheese Balls.
The total fair market value of each barrel is approximately $6.99.
Anything to Add? Leave a Comment!