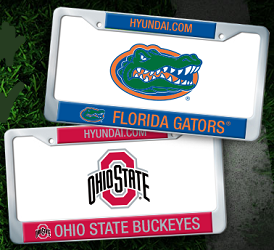 You can get a FREE Hyundai College Football License Plate Frame
You will need to get a dealer code so go to a local Hyundai Dealer, or you can get the dealer code from their locator link.
Enter your zip code here, and click the "request quote" link. The dealer code is located where it says "dealer=CA100&zip" in the link.
NOTE: In the URL of your address bar the deal quote code will look like this: "dealer=CA322&zip=90004″
Anything to Add? Leave a Comment!