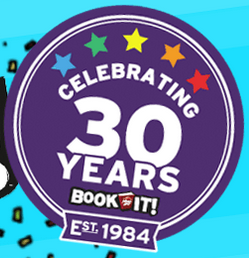 You can get a FREE Pizza Hut Personal Pan Pizza for BOOK IT! Members!
Now Through October 8th, Pizza Hut is launching an Alumni Program for all previous BOOK IT! participants in celebration of its 30th anniversary.
"Calling all doctors, farmers, teachers, celebrities, engineers and adults from different backgrounds who were once BOOK IT! kids. We want to hear from you!
To celebrate the 30th birthday of BOOK IT!, we are launching an Alumni Program for all previous participants. BOOK IT! is on a quest to find and engage alumni from around the world, so sign-up today to receive a nostalgic favorite from your BOOK IT! days, a free one-topping Personal Pan Pizza for carryout only when redeemed online at participating Pizza Hut restaurants."
Anything to Add? Leave a Comment!