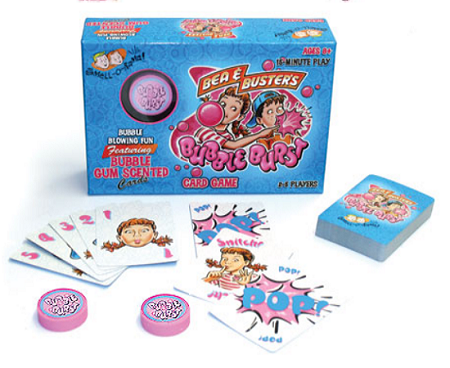 Enter for a chance to win FREE Smell-O-Rama: Bea & Buster's Bubble Burst Game Friday at Fat Brain Toys
MOBILE/TABLET Users copy/paste this link into your browser: https://apps.facebook.com/freetoys/
Fun at first whiff! Sugary-scented bubble gum cards and bubble blowing thrills in playful strategy game. Lay bubble gum cards in number order to watch your bubble grow. Chew, chew, chew… Gadzooks! Watch out! If your opponents play a "POP" card, your bubble will burst.
Just fill out the short form to enter!
You must be 21 years old and GOOD LUCK!
Anything to Add? Leave a Comment!