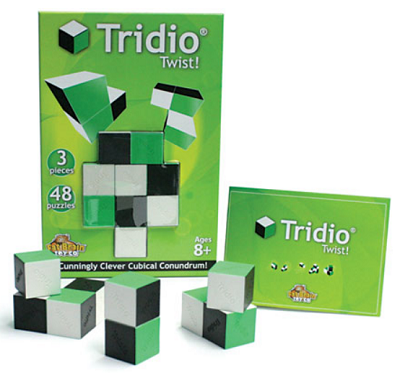 Enter for a chance to win FREE Tridio Twist Game Friday at Fat Brain Toys!
MOBILE/TABLET Users copy/paste this link into your browser: https://apps.facebook.com/freetoys/
Twist, flip, shift & stack -Bring 2 dimensional images to 3D fun! Test your spatial insight & triumph over Tridio! A brain teaser that's easy to handle and hard to beat! 48 visual challenge puzzles. 1 Double cube. 1 Triple cube. 1 Quadruple Cube.
Just fill out the short form to enter!
You must be 21 years old and GOOD LUCK!
Anything to Add? Leave a Comment!