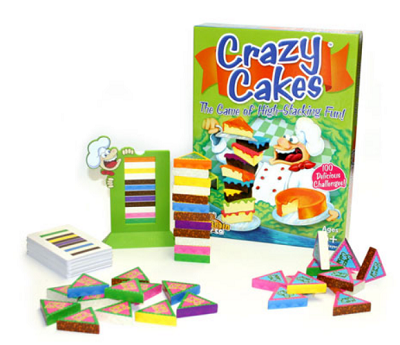 Enter for a chance to win FREE Crazy Cakes Game Friday at Fat Brain Toys!
MOBILE/TABLET Users copy/paste this link into your browser: https://apps.facebook.com/freetoys/
It's a busy day in Crazy Cake Café! Baker Bernie needs help stacking cakes quickly so they can be delivered. How fast can you stack your twelve layer cake? Slip a recipe card and go! The first player to stack ten of Baker Bernie's famous twelve layer cakes wins! A fast-moving, sequencing, brain-teasing treat! 2 to 4 players.
Just fill out the short form to enter!
You must be 21 years old and GOOD LUCK!
Anything to Add? Leave a Comment!