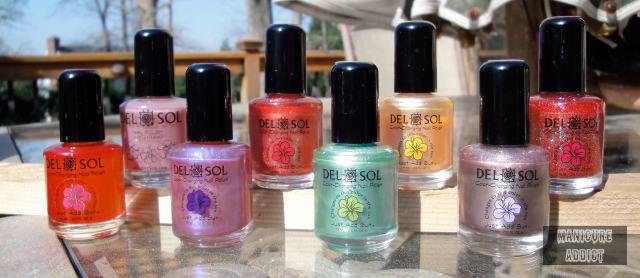 DelSol Nail Polish Giveaway
July 31 – Aug 2, 2014
Open to US

Back to School is almost here and I know many of us would love to go back in style! These nail polishes are perfect to just that especially for the teachers. These colors are great to complement any tan you may have gotten over the summer and if not you will look fabulous!

Bringing You Moments To Celebrate
Sponsored by DelSol
Organized by Celebrate Woman Today
Summer is still in progress, though many of us have turned our attention to the back-to-school shopping. For those with several kids, it is quite a time, making sure that every child has their needs met, clothes bought, and actually feeling good about what parents have done for them!
To add some more fun sprinkles into our summer days, let's have this rewarding giveaway with some of the best nail polish colors ever – Color Changing DelSol!
Each winner would receive a collection of 5 amazing and unpredictable colors that could be used now in summer time or stashed away for Holiday Season. These nail polishes are some of the best stocking items to ever give to anybody!
These colors will be gone in a FLASH! Enter now!
Prize – DelSol Color Changing Nail Polish Set of 5, $50 Value
2 Winners

Complete the tasks below to earn entries into this giveaway.
Refer your friends using your Unique Link inside Rafflecopter to earn even more entries to win.
Ends at 11:59pm EDT on August 2, 2014
Anything to Add? Leave a Comment!