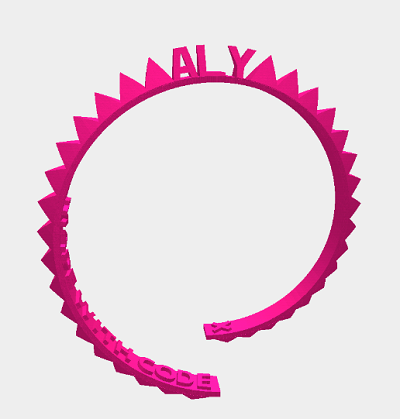 Request a FREE Custom 3D Printed Bracelet HERE
Just follow the steps below to get it. It will take about 3-4 weeks to receive it. I made that one for my niece.
1) You code it
Visit Made with Code HERE.
Scroll down and Select 'Code a bracelet'. Customize your message & color!
2) You order it
Choose 'Print Free w/ Shapeways'. Verify your U.S. mailing address. Confirm your order.
3) We print it
Our 3D printers get to work in our factory in NYC. We print your bracelet just for you.
4) You flaunt it
Two words: arm party. Invite your bestie to make one. Tweet a pic @shapeways w/ #madewithcode!
Anything to Add? Leave a Comment!