Do you have an outdated smartphone or other device?
Then earn some extra cash by selling it to USell.com!
It couldn't be any easier. I actually sold my husband's Windows Smartphone and I only paid $50 for it two years ago. They give you a price and if happy accept it and they will send you a pre-paid envelope to send it to them. Once they receive it you will get your check within 4-5 business days! We got our check back and received almost $46 back which makes us happy. He basically used his phone for free.
Here is my check. I did delete some of the sensitive info for our protection.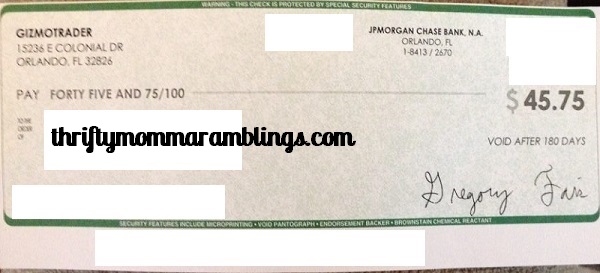 Unlike other services, there are no selling fees, shipping costs or haggling at uSell. As long as you send in the correct device in the condition that you quoted, the price you see on uSell is what you'll get paid. We require our buyers to initiate payment within 5 business days of receiving your device.
Anything to Add? Leave a Comment!