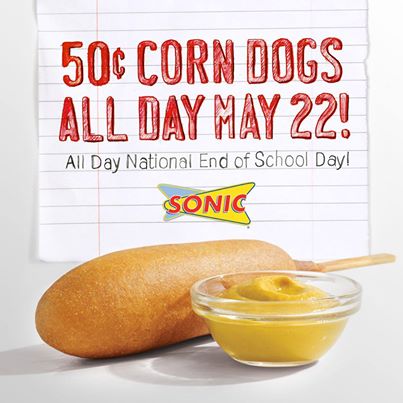 You can get at Sonic Drive-In 50¢ Corn Dogs ALL Day on Thursday (5/22)
This is an awesome deal and they are celebrating the End of School Year! It really is for us where I live. Their last day is Friday and even then it's not a full day but just for them to get their report cards.
Anything to Add? Leave a Comment!